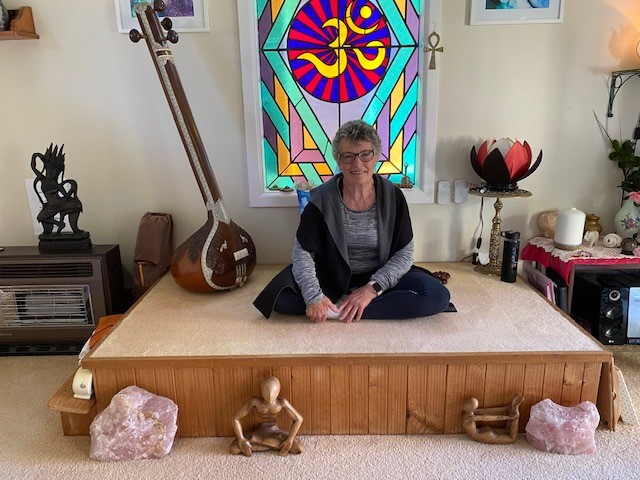 At her very first yoga class 35 years ago, Jan Kumar recalls reeling back in shock when the teacher said that they would now be doing the splits.
"Well, I thought I was flexible, but that's not happening,'' she tells me when we catch up to talk about her yoga journey.
Jan Kumar, who is now 74, went on to become a yoga teacher, something she is still doing at her Ruse studio after 30 years.
And she can still do the splits, according to one of our sources, a Kentlyn resident who attends her classes and "really enjoys them.''
But that first experience with yoga is very common, because most people don't really understand what yoga is about, as Jan confirms.
"I think most people have a misunderstanding about yoga, they think it's all about physical exercises, and it really is not,'' says Jan.
"It's about being able to get the body to sit and do some breathing, meditation, relaxation – so it's not all about the exercises.
"They put the emphasis on the exercises because that's how they think they will get the people in.''
Jan says another misunderstanding is about meditation and that you can go straight to it without preparation.
In reality it's a bit like professional sports people warming up before a game.
"Meditation is not easy unless you prepare for it beforehand, even for people who go to meditation classes,'' says Jan.
"Unless they do all the other stuff, they're wasting their time at meditation because too much stuff is going on and they haven't got rid of the energy.''
Nine out of 10 people that join Jan's yoga classes do so to deal with back problems.
"I get amazed,'' says Jan about the different age groups with back problems these days.
"In the beginning, it was older people, now it's all ages.
"What they're doing to their bodies, they play so many different sports they end up with knee, back, hip problems.''
The other major reason people call Jan to sign up for her popular yoga classes is stress.
"Yoga helps a lot there,'' says Jan.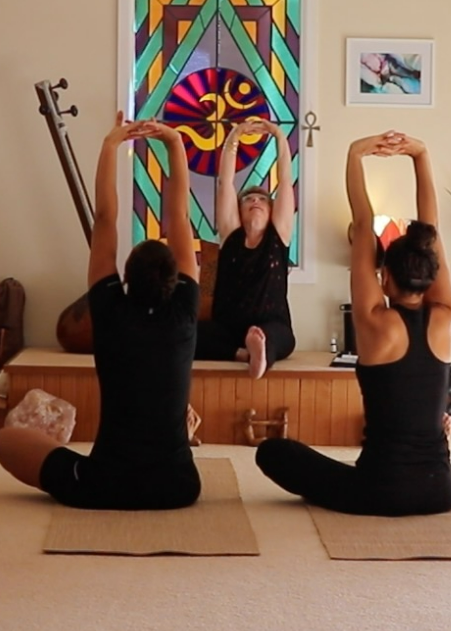 Jan went to yoga classes all those years ago for two years, and her second teacher one day said to her: Jan, you should teach.
"I thought no, I like doing this, but I don't want to teach,'' recalls Jan.
"I'd been teaching physical exercise at school for years and more teaching was the last thing I wanted to do.
"It must have been a seed dropped into my mind because one day there was an ad in a local paper for International Teachers Association, for anyone interested in becoming a yoga teacher, ring this number.''
Jan rang the number, completed the yoga course and started teaching classes in a community hall.
She did that for a year and then had her own beautiful yoga studio built in the backyard of her Ruse home, where she has been running classes for 30 years.
"I have just loved teaching yoga,'' Jan says.
Over the years Jan has upgraded her qualifications and gone to India several times to get a deeper understanding of yoga and what it's about.
And there are no thoughts of retirement.
"I still love doing it and helping people like the lady who came with a bad back and was amazed at how much better she got after coming to my yoga classes.'' says Jan.
"And with yoga you get more benefits even if you only just go for your back.''
If you'd like to try a yoga class call Jan on 0449 287 140 or email jansyoga@tpg.com.au
For more information visit her website, jansyogastudio.com