Oakdale have climbed to the top of the Group Six ladder after an impressive 46-14 win over the Mittagong Lions on the weekend. The Workers share the top spot with Thirlmere Roosters, who prevailed 36-22 over a determined Campbelltown City side at Fullwood Reserve.
In other Round 8 results, The Oaks Tigers recorded a 44-24 victory over Camden Rams at Dudley Chesham Oval. On Saturday Narellan Jets won two on the trot when they accounted for the gallant South West Goannas at Onslow Oval.
It was a perfect winter's day for a game of rugby league when Oakdale and the Lions ran out on to Sid Sharp Oval on Sunday afternoon.
The Workers took control of the match early and never let up as they cruised to a 32 point win in front of a small but vocal home crowd.
Addison Demetriou scored a first half double and ended with three for the match as the home side's attack terrorised the Mittagong defensive line on a regular basis.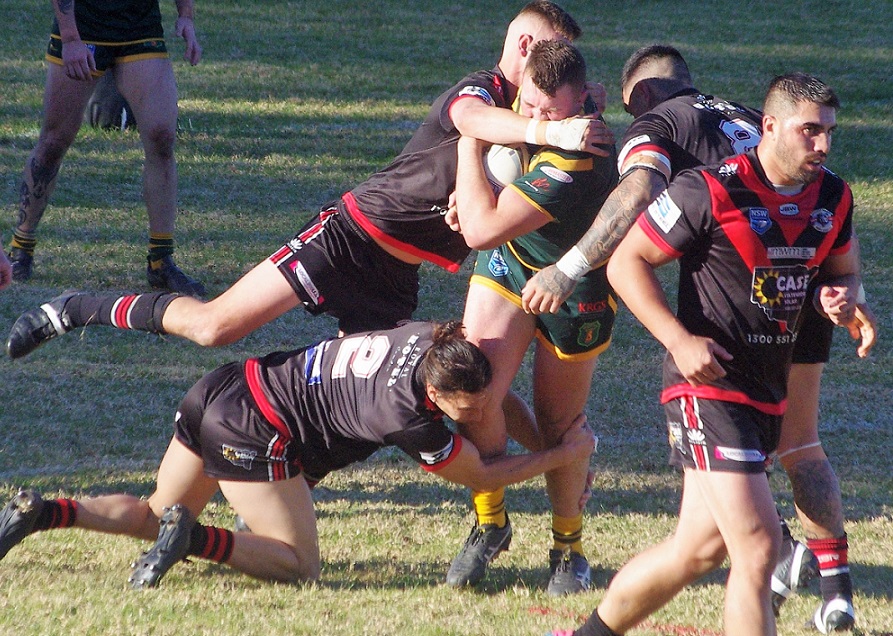 Mittagong showed some signs of life towards halftime when former NRL star Bryson Goodwin scored and converted his own try.
The teams headed to the rooms with Oakdale in front 22-8.
A try to Hayden Wallace after the break provided one of the other positive moments for the visitors, but they were too few and far between to affect the end result.
Mitchell Brasington played well for the Workers, getting himself a double on the day, with his second being a lovely try set up by brother and fullback Matthew.
The Workers crossed for eight tries in the emphatic victory to send a clear signal they are geuine contenders in 2021.
Saturday night saw Narellan post back-to-back wins for the first time this season, following a comfortable win over South West Goannas at Onslow Oval.
The Jets won 60-10, but the scoreline doesn't reflect the effort shown from the home side, in their fourth home game in the top grade this year.
Narellan conceded the opening try of the evening through Goannas' fullback Richard Niga, but the Jets then clicked into gear.
Replacement winger for Narellan Mataiasi Lomu scored three tries for the Jets.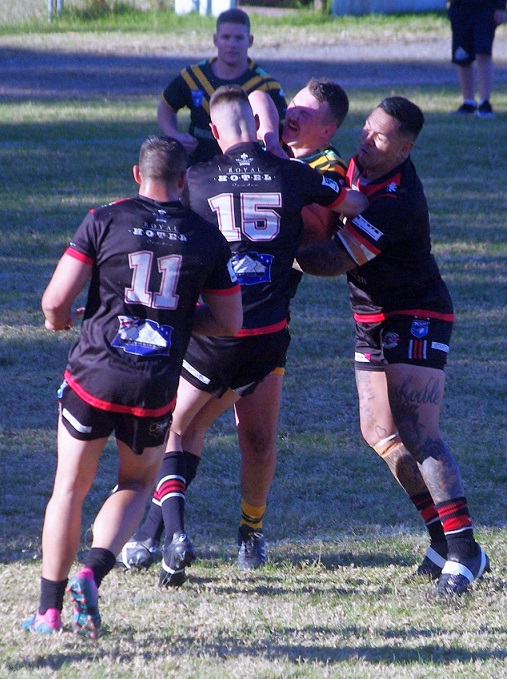 RESULTS – ROUND 8 – FIRST GRADE
South West Goannas 10 Narellan Jets 60;
The Oaks Tigers 44 Camden Rams 24;
Oakdale Workers 46 Mittagong Lions 14;
Campbelltown City 22 Thirlmere Roosters 36.
Picton Magpies – BYE.
RESERVE GRADE
South West 24 Narellan 18;
The Oaks 40 Camden 10;
Oakdale 6 Mittagong 32;
Campbelltown City 22 Thirlmere 22;
Picton Magpies 22 Appin Dogs 14.
UNDER 18
Warragamba Wombats 12 Mittagong Lions 16;
Mt Annan Knights 6 Narellan Jets 12;
Campbelltown City 16 Thirlmere 38;
The Oaks 0 Camden 34.
Appin – BYE.
WOMEN'S LEAGUE
Campbelltown City 0 Camden 42;
Mittagong 32 Thirlmere 4.
LEAGUE TAG
Campbelltown City B 8 Narellan A 72;
Picton 20 Narellan B 14;
Oakdale 24 Mittagong 0;
The Oaks 10 Camden 34;
Campbelltown City A def Thirlmere.
THIRD GRADE
Campbelltown City 10 Mt Annan Knights 40;
Warragamba Wombats 58 Mittagong Lions 0;
Oran Park Blue Chargers 22 Camden Rams 34;
Picton Magpies 48 Appin Dogs 16.
Oran Park Green Chargers def South West Goannas.
NEXT WEEK – FIRST GRADE – ROUND 4 DEFERRED MATCHES
The Oaks Tigers v Campbelltown City Kangaroos (Friday 8pm);
Mittagong Lions v South West Goannas (Sunday 2.30pm)