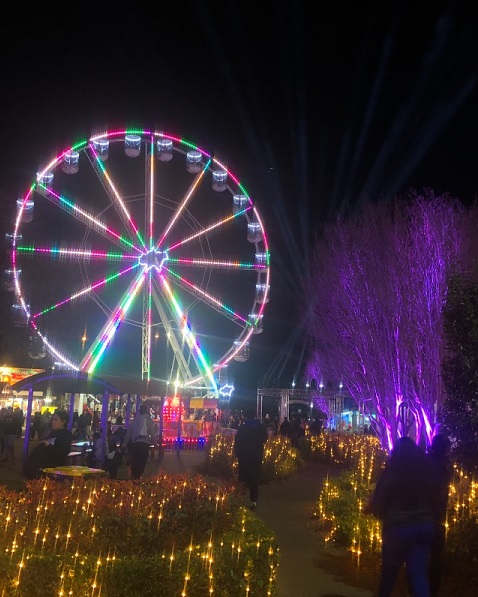 The latest Covid-19 outbreak has hit local winter festivals in Camden and Campbelltown.
The two week Chill Fest at Koshigaya Park, which was scheduled to open today, has been delayed while the current health restrictions remain in place.
Council says the decision has been made as a precaution with the community's safety in mind and will be reviewed next week.
The festival operator will be in contact with anyone who has purchased ice skating, ice slide or carnival ride tickets to have them transferred to an alternative day.
People who have booked the quiet hour session will be advised of a new time and date shortly.
Council says it will continue to keep the community updated and further updates will be posted on its social media platforms and website.
Winterfest Camden has been rescheduled to July 23-25.
Ice skating ticket holders will be contacted over the next few days and will be offered to either change their date or receive a refund.
For more information on Winterfest Camden, go to www.camden.nsw.gov.au/alerts or follow Council's Facebook page at facebook.com/camdencouncil/
In Wollondilly, Mayor Robert Khan is urging locals to stay calm but remain cautious as they follow the current public health advice.
He says Wollondilly Council is once again taking measures to keep residents, visitors and staff safe during this latest Covid-19 event, relying on guidelines from NSW Health and systems established during last year's outbreak.
"Our priority is to keep the Wollondilly community safe during the current Covid-19 situation," he said.
"Unfortunately this is a highly contagious variant of the virus and it is not limited to the eastern suburbs of Sydney.
"Some locations of concern have been identified in Campbelltown and Narellan after an event at Hoxton Park, so Wollondilly residents do need to be cautious."
A list of local testing sites is available from South Western Sydney Local Health District: www.swslhd.health.nsw.gov.au/mediacentre/coronavirus/clini cs.html Information and latest updates can be found at: www.health.nsw.gov.au/news/Pages/default.aspx