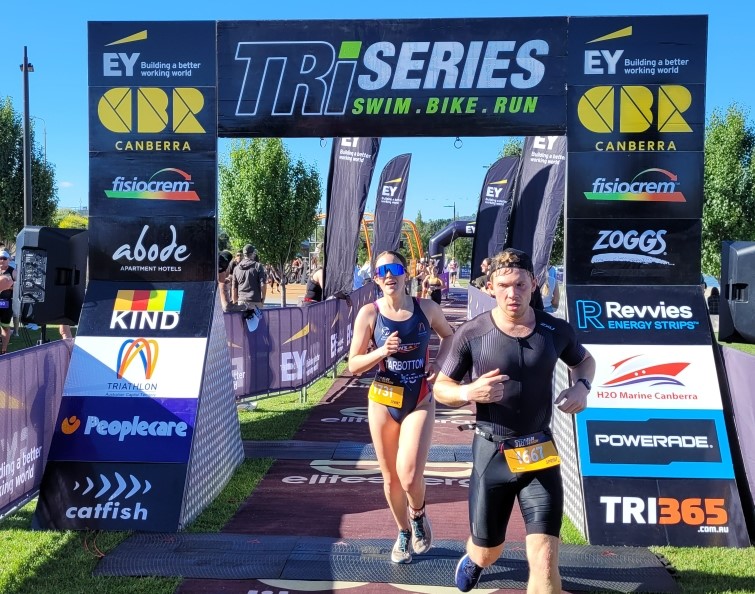 Athletes from the South West Sydney Academy of Sport continue to race head long into the new year, with members of its triathlon squad posting quality results in recent weeks.
With border restrictions making it easier for travel to outdoor competition, the academy's triathletes have been busy traversing NSW and venturing interstate, to swim, ride or run against their long-time rival competitors, as well as continue friendly competition against their fellow squad mates.
Heading up the recent success of academy athletes is Charlotte Tarbotton, who competed in the Hills Tri Club super sprint, last month, pictured above.
The sprint race was held in wet conditions and proved to be tough but rewarding event for her.
Taking to the event like a duck to water, Charlotte finished second female and fourth overall, a result that set her up for even more success in the Canberra Sprint series, held on January 23-24.
The 14 year old dynamo ended up placing first in her age group at the sprint series, while also recording an excellent eighth female overall.
"I had an exciting time and definitely learnt from some mistakes made," she said after the event.
"Canberra is a challenging course and forced me to make some tough decisions throughout, but I was pleased with the outcome.
"The preparation and encouragement from the academy is helpful and I am definitely looking forward to see how I perform in my next race."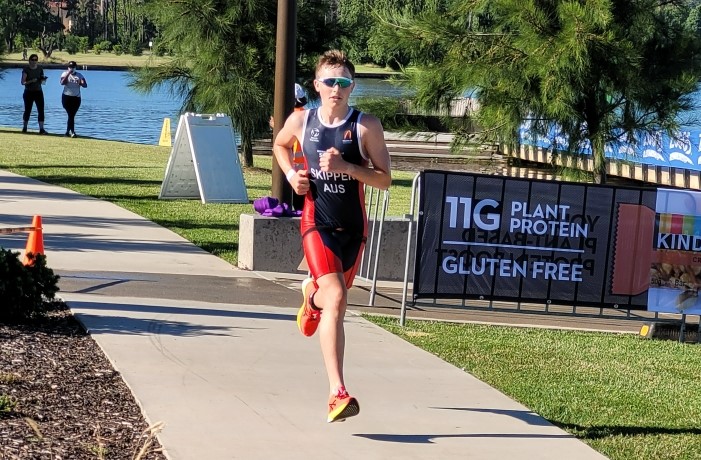 Not to be out done in Canberra, Joel Skipper (pictured above) backed up a first overall in the Hills Tri Club Super Sprint, to claim first in his age group, and sixth overall in the Sprint series.
"Canberra was one of the most enjoyable races, pretty much due to it being one of my only races so far where everything came together to allow me to have a great finishing position," he said.
"Joel's results show that all his demanding work in training is starting to pay off. What a great result for a well-executed race,'' said academy triathlon head coach David Hine.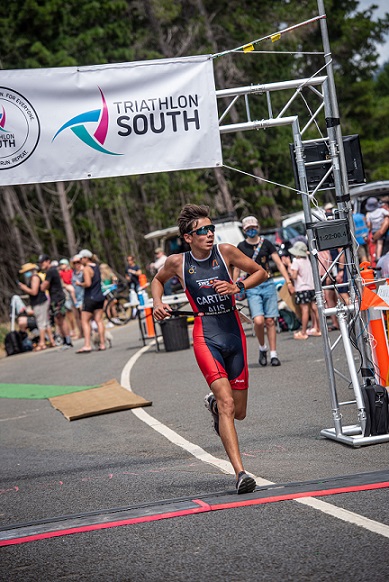 Rounding out the triathlon squad's recent success was Ryan Carter, (pictured at right) who after a successful trek to Hobart has his eyes firmly focused on earning the required points that would see him qualify for the Australian age group team, which is scheduled to race at the World Triathlon Championships in Montreal, Canada later in the year.
"I am very grateful that through triathlon, I am now travelling to exciting places and embracing all the adventures that come from racing at meets like the Tasmanian Sprint Championships," said Carter.
"I am now in my fifth year with the academy and when I look back at where I started, how much I have learnt and how far I have come as an athlete, I am thankful for everything the academy has taught me and helped me to chase my goals."
Carter, who has been tallying up some great performances in recent years, capitalised on the Tasmanian Challenge, finishing third in the U20 age group in the sprint race, adding to a third place finish in the NSW qualifying race.
Next up for the academy's triathletes will be continuing to compete in the Triathlon NSW/ACT Billigence Pathway Championship series, as well as a number of local club aquathon and mini events.
It's all part of their preparation for the 2022 Regional Academy Games in April.
"The Academy Games is the highlight of competition for the majority of our athletes, says academy CEO Gerry Knights.
"The Academy Games allows athletes who may compete individually, to also compete in a squad environment, which goes a long way to help build sportsmanship, as well as the occasional friendly rivalry both on and off the race course."
For more information on the South West Sydney Academy of Sport, head to www.swsas.org.au or email sport@swsas.org.au