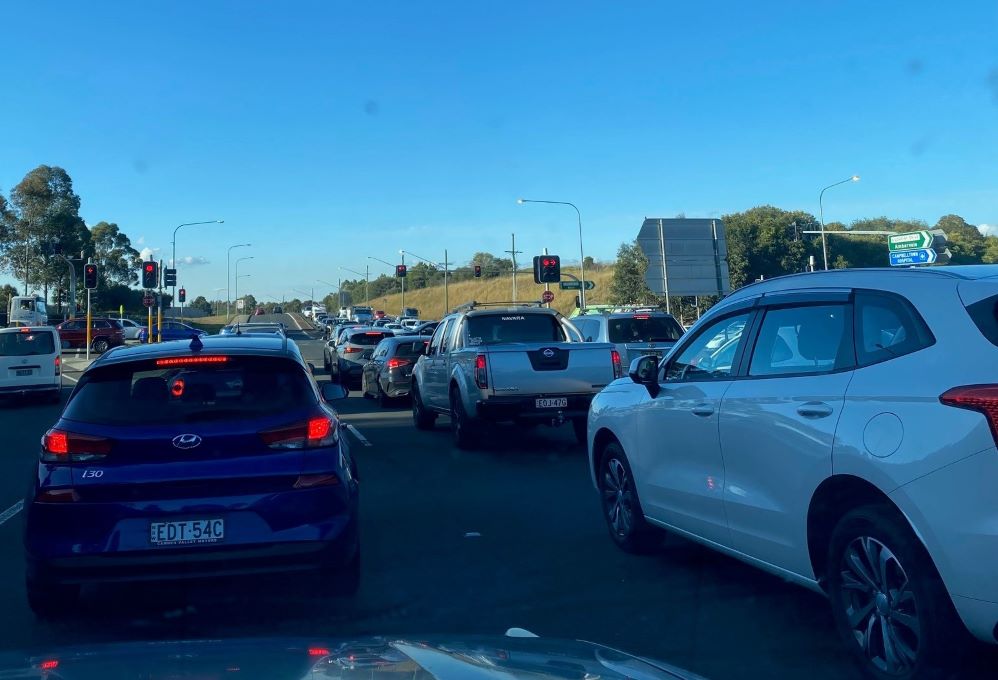 Traffic congestion has been part of Liverpool for decades, but in Campbelltown it is only recently that it has been felt by residents.
Having lived and worked in Liverpool, before moving to Campbelltown in the early 1980s, I can vouch for that statement above.
The drive to work in Scott Street, Liverpool meant using Elizabeth Drive, and even in those days that major thoroughfare was a traffic nightmare.
To get access to the office carpark you had to go via Terminus Street, another major pinch point during peak hour.
Buying a house and moving to Campbelltown was an eye opener: Traffic? What traffic, there was hardly any.
But things got even better, personally: a new posting in 1987 meant a short drive from our St Andrews home to Queen Street, Campbelltown.
As part of my strategy to get to know Campbelltown as much as possible, I used to go a different way to work every day.
So instead of old Campbelltown Road I would go to Raby Road, take Eagle Vale Road to Badgally Road, turn left at Camden Road before going back north up Queen Street from near the art gallery.
This strategy stayed with me ever since, so I got to know traffic movements around Campbelltown like the back of my hand.
Point is, there was no major traffic congestion to speak of – until the last few years.
Now the population is growing quite quickly, and that means more cars on the road.
Anyone who has lived here for 40-50 years would have noticed that there are several pinch points across Campbelltown where congestion occurs most of the day and not just during the two main peak periods in the morning and evening.
Oxley Street onto Kellicar Road near Marketfair is bumper to bumper most of the time.
And have you driven along Gilchirst Avenue to or from Macarthur Square lately? Heading north to Blaxland Road you need at least two set of traffic lights changes to cross Narellan Road, if you're lucky.
And if you want to know where all these cars are coming from, just look up.
High rise apartments are popping up everywhere and there are plenty more on the way as Campbelltown does its bit to help ease the housing shortage in the Sydney metropolitan area.
I don't have a problem with that, just the apparent lack of planning to deal with the growing congestion problem across our town, from Glenfield to St Helen's Park.
If there is some planning going on, the authorities are keeping it to themselves.
Either way it's time the public were in on what action will be taken to deal with this problem before it becomes intractable.