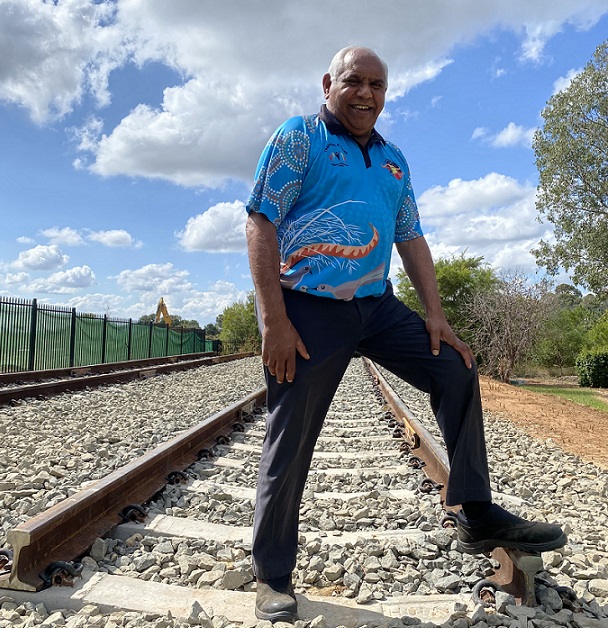 The track Tharawal Aboriginal Corporation chief executive Darryl Wright is standing on is a few metres from his office in Airds.
But what's a dual railway track doing in the middle of Airds, which is nowhere near the Sydney train network.
The answer will become obvious when two railway carriages are plonked on top of the tracks – weather permitting – next week.
"We're very excited and can't wait to get it all set up,'' says Mr Wright, who has been with Tharawal for more than 15 years.
Last year Tharawal secured $200,000 in funding from the My Community Project program to put towards its Right on Track Café initiative.
Successful My Community grants are decided after the public have voted for their favourite one, and Tharawal's was among the winners.
Mr Wright says the aim of the Right on Track Café project is more than just serving great coffee in Airds.
"We will be training Indigenous young people barista and other hospitality skills,'' he says of plans to work with TAFE and other community stakeholders.
"But of course it will be a café and will serve coffee and so on for anyone who would like to drop by.
"And we have plans to expand into food later on.''
Local MP Greg Warren has hailed the Right on Track Café project as "brilliant''.
"I believe the community will get behind it,'' he said.
The rail tracks were laid by Transport Sydney Trains staff over two days on Monday and Tuesday.
Mr Wright said the carriages were scheduled to arrive next week, unless it rains between now and then.