Cecil Hills residents were in the firing line if the original design plans for the M12 motorway were given the green light.
However a public backlash, along with support from a local MP and a councillor, have saved the day.
Transport for NSW have revised plans for the new motorway to the Western Sydney Airport, and included a realigned south bound off ramp onto the M7 that will reduce the impact on Cecil Hills residents.
Anne Stanley MP, the federal member for Werriwa, and Liverpool City Councillor Nathan Hagarty have welcomed the "backflip'' from the State Government.
"We can all agree that the M12 is an important piece of infrastructure that needs to be built and built fast, but that shouldn't come at the expense of residents,'' says Ms Stanley.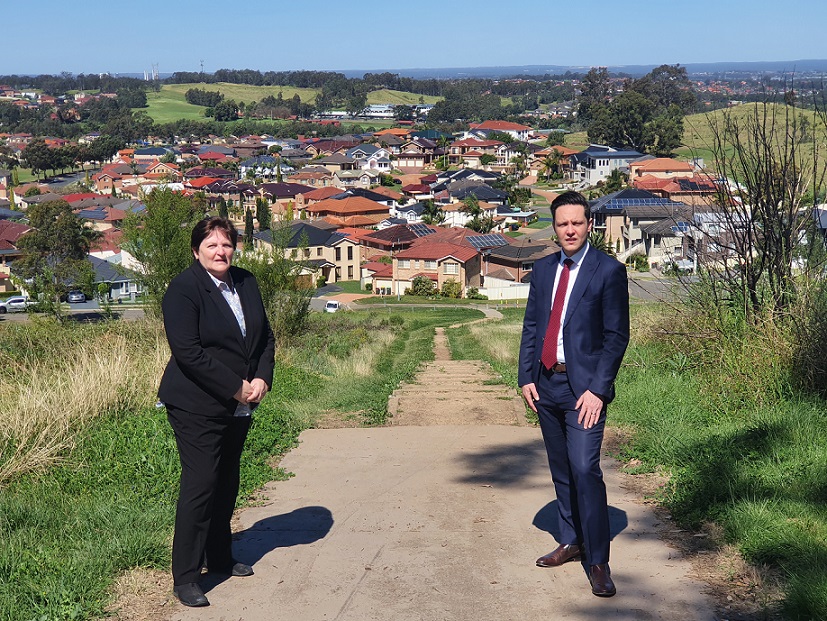 "I'm pleased to see the State Government and Transport for NSW have come to their senses on the M12.
"This is a great win for people power.
"Thank you to everyone who contacted me and signed my petition," Ms Stanley said.
The revised plans for the free M12 will also include an on and off ramp from Elizabeth Drive allowing motorists to directly enter the new motorway without having to go on to the M7 tollway
"The original plans would have wreaked havoc on Cecil Hills and slugged drivers with another sneaky toll,'' says Cr Hagarty said.
"Quite simply, the plans were unfair and unacceptable and I'm glad they've been binned.''
The latest changes to the M12 can be found here: www.rms.nsw.gov.au/projects/m12-motorway/index.html