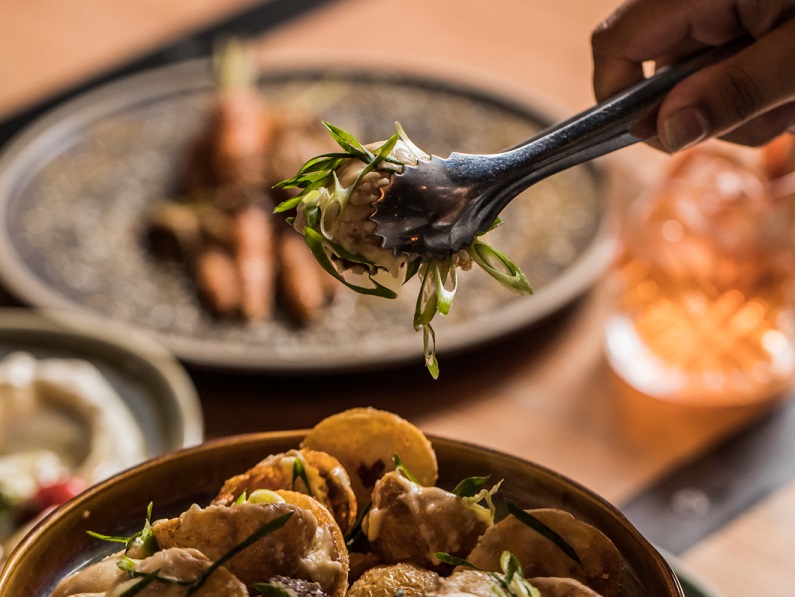 It's all happening out at Menangle.

The opening last Saturday for the first time of Home Stretch Bistro, a new race night dining experience at Club Menangle Trackside, highlighted the return to regular service there and at Menangle Country Club.

Home Stretch Bistro offers all you can eat from the chef's selection of hot and cold side dishes, delicious desserts and complimentary tea and coffee for one low admission price.

The array of fresh salads, seasonal vegetables and warming sides can be supplemented with the Bistro's expansive cook to order main menu.

Bistro chefs individually prepare options starting from roast of the day for $7.50 through to fresh seafood, chicken and premium beef cuts.

Together, Club Menangle Trackside and Menangle Country Club, a relaxing 15 minute drive from Campbelltown, offer a great array of quality hospitality and entertainment options.

Menangle Country Club is also back to regular trading hours, noon to 10pm Monday to Saturday and 11.30am to 10pm on Sundays, although restaurant bookings are recommended.

Sunday Duos are also back, while Trivia will  return on Wednesday, January 19.

If harness racing's your thing, Club Menangle Trackside offer free entry to all race meetings, every Tuesday afternoon and Saturday evening.

Coming up are three great weeks of Group One racing at Club Menangle Trackside, featuring $2.5 million in prize money across 10 Group One races.

The schedule is:

February 19: Cordina Chariots of Fire Night;
February 26: Schweppes Ladies Night;
March 5 – Garrards Miracle Mile Night.

And don't forget The Winning Post Café is open for every meeting and is situated directly below the Pavilion Sports Bar.

The Café offers a wide variety of light meals, offering affordable family or group dining.

Bookings are not required.