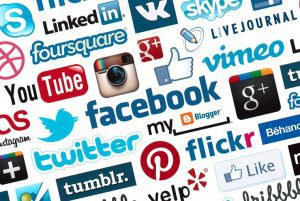 What we post on social media can sometimes have serious consequences. Marsdens Law Group lawyer NEVINE YOUSSEF offers some advice on when it may be better to bite your tongue.
Often social media platforms such as Facebook are used to vent and express our feelings.
It can be an almost cathartic experience.
This can be especially true when you are going through a difficult divorce or breakup.
But is it wise to post such things when family law proceedings have commenced?
Before hitting post on anything it is important to consider do you really need a social media account during this time?
If you consider that it is important that you have a social media account it is best to consider that if you don't have something nice to say then don't say anything at all.
Or rather ask yourself would I be happy for a Judge of the Family Court or an expert appointed by the Family Court to read the material I am about to post?
It is important to note that comments and opinions can be taken out of context particularly if a party is looking to use such material to further their case during proceedings.
Not only this but Section 121 of the Family Law Act 1975 actually places a number of restrictions on the publication of material during court proceedings, including any material relating to parties to the proceedings, a person who is related or associated with the party to the proceedings, or is in any other way associated with the matter.
In looking to ensure that such material is not adversely used during proceedings it is also important to consider your privacy settings on social media and who is able to read and view your material.
It is always important to remember that the majority of people know how to use Facebook and as such your information could be readily available to the other party to proceedings.
The effects of Section 121 of the Family Law Act 1975 in context is discussed in the case of Lackey & Mae 2013.
In this case there was a very serious breach of Section 121 of the Family Law Act.
The facts of this case are Mr Mae and his family published very public and disparaging comments towards the court system, the Independent Children's Lawyer and further Ms Lackey.
In response to this, orders were made including that the father and his family were prevented from publishing any material relating to proceedings, the mother, the mother's family on Facebook.
Along with removing any offending material related to the proceedings, and most notably, a member of the Australia Federal Police was ordered to periodically monitor Mr Mae's Facebook for a period of two years to ensure that he complied with the abovementioned orders.
Whilst at times it may feel like a platform to vent it is important to consider the consequences of projecting such frustrations on social media.
If you are found to have breached the Family Law Act there are far reaching consequences for such actions. Not only in the short term but it can also affect the course of the proceedings.
The court can give weight to such content in instances such as parenting decisions.
In short, think before you post.
• For any further information on the above article please contact Nevine Youssef, partner and Family Law accredited specialist on 4626 5077 or email  at nyoussef@marsdens.net.au.