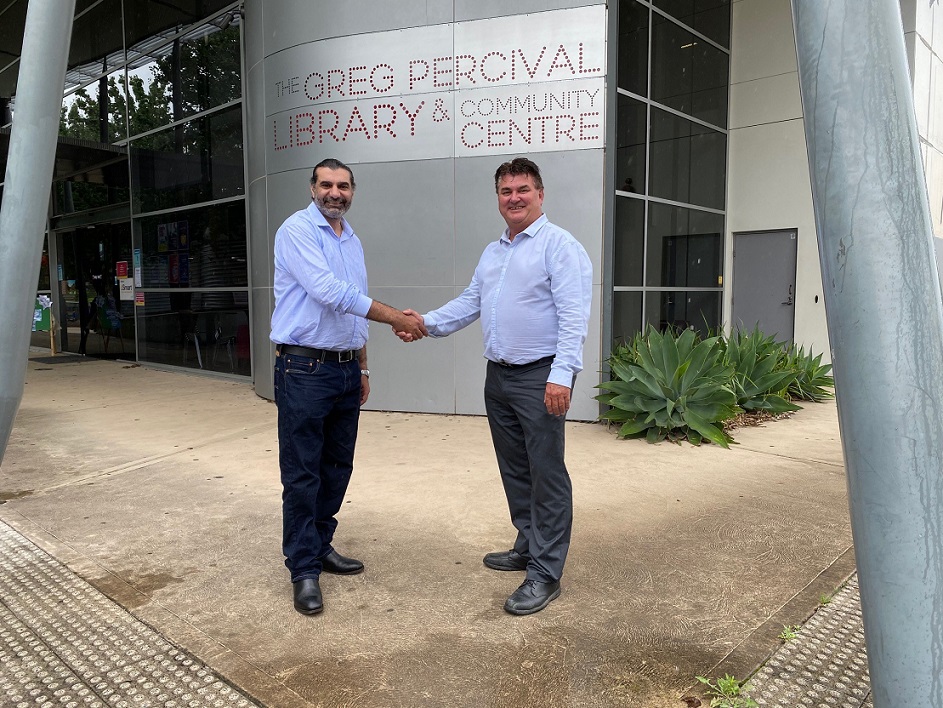 The new mayor of Campbelltown, George Greiss, says he wants to take us on a journey where everyone has a say.
In his first interview, Cr Greiss [pronounced Grace] has told the South West Voice in Macarthur listening to everyone's views and ideas will be key to his mayoral term.
Something along the lines of Team Campbelltown.
It marks a sharp departure from the previous term, where major decisions were made by a handful of people, and transparency and accountability took a five year holiday.
"I won't comment on a previous administrator,'' says the new mayor when we sit down at an Ingleburn café for a chat less than 24 hours after he was sworn in.
"I see my role as mayor as not to dictate to councillors, but to facilitate councillors.
"The people have elected 15 councillors to represent them, not just one person.
"And of those 15 councillors, some of them have chosen to elect me to take a leadership role.
"But my job is not to tell them what to do, but engage with them and find out what they want for the benefit of the people of Campbelltown.
"I'm just there to chair the meetings, to take on some extra responsibilities; the decisions will be made by the 15 people who were elected to council.
"So I am going to work with the other 14 councillors and do what they say,'' says Cr Greiss.
The new mayor of Campbelltown will also be looking to hear what we the ratepayers think, and is planning to introduce public forums during his term of office.
"I've assured all the councillors I want to hear everything they have to say, we're there together, and I am open to suggestions from everyone,'' he says.
"And I will be talking to the community through forums and other ways.
"We haven't yet worked out how the forums will be done, so give me a bit of time to work out the details.''
Cr Greiss says he will also be relying on new deputy mayor, Warren Morrison, who has a lot of community connections.
"Me and Warren go back a long way and I appreciated his support on council the last five years,'' says Cr Greiss, pictured with his deputy above.
"This is not a relationship that just happened last night – we've been working together for a long time, and I've got a lot of time, a lot of respect for Warren.
"And Warren is very connected to a lot of community activities, so he brings a lot to the table for me and for Campbelltown.
"I am just one person, and I can't be everywhere, and find out about everything.
"And that's why Warren will be very important. He will say to me, did you know about this? And I will say, no, I didn't.
"But really, I will be looking for feedback from everyone in Campbelltown.''
Plenty of people – some of them inside the Liberal Party – have underestimated George Greiss.
Many gave him no chance at the December 4 election, but a clever, targeted campaign produced one of the party's best results on Campbelltown Council.
Then, on Tuesday night, he got the nod to become mayor, 13 years into his council career.
He made a very gracious acceptance speech, thanking his predecessor for his service to Campbelltown, and vowing to work hard for the betterment of the area.
And when we were making arrangements for a photo, he decided against posing in the big chair inside the mayor's office.
"I'd rather just have a photo at Ingleburn, where we've always met up for a chat,'' he said at the time.
Which can be interpreted as humility, another welcome attribute this new mayor of Campbelltown will bring to the job between now and September 2023.
I ask him if this thoughtful approach is something new, the result of an epiphany perhaps?
"I've been on council the last 13 years, and I've always been doing what I thought was the right thing for the people of Campbelltown,'' he responds.
"I have always worked for the benefit of the people since getting elected, whether I was chair of a committee, or whatever position.
"Being elected mayor, I am obviously very grateful to my fellow councillors, but it's just a continuation of all the work I have been doing past 13 years.
"I will continue to advocate on behalf of the people of Campbelltown and to work for the benefit of our city.
"It's not about me.''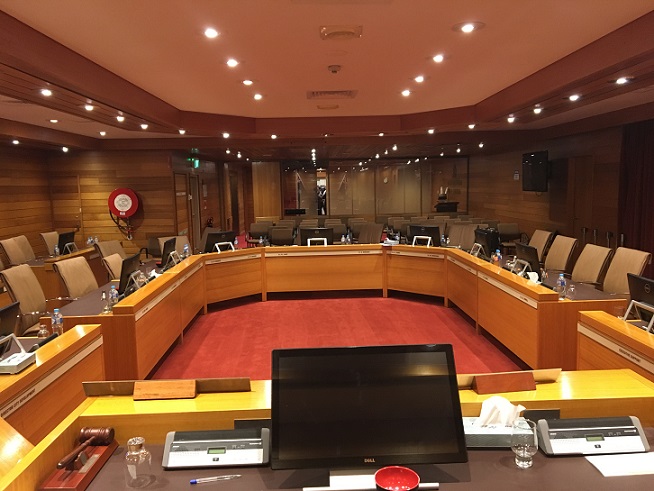 The day after Cr Greiss was elected mayor, the usual suspects were on social media suggesting that a conservative mayor may mean open slather on development in Campbelltown
"First of all, the mayor is not the person responsible for development in Campbelltown,'' says Cr Greiss.
"There's quite a lot of planning that goes into this, from local environmental plans to land and environment plans, strategic plans, state environmental plans, Greater Sydney Commission plans and so on.
"It's not something that a mayor can just say, yeah, let's open it up, that's not an option.
"And council does not make development application decisions anymore, that goes to the local planning panel or Western Sydney planning panel, which have experts the state government has appointed to make decisions.
"I have a background in planning – I've been passionate about it and studying it for the past 10 years, and I have a good idea how the system works.''
Cr Greiss says he is at a time in his life where he can spend a lot of time doing the job of mayor.
He is employed and plans to continue his employment, but he works in a flexible environment so he will be able to get time to perform his council duties.
"I haven't worked out how many days I will be working on the council, but I will be doing as much time as possible,'' he says.
Mostly, Cr Greiss says, he is looking forward to getting out there in the community and meeting as many members of Team Campbelltown as possible.
"I am also looking forward to working with deputy mayor Warren Morrison and all the other independents and the Labor Party councillors,'' he says.