Bigge Park will burst into a flurry of colour for Liverpool's Spring Expo embracing all things spring in an inclusive carnival of entertainment on Saturday, October 25.
The fun will be on just about the whole day, starting from 10 and finishing at 3pm.
There will be special guests joining the fun including Dr Katrina Warren and the Wonderdogs, Fifi and the Flowertots (pictured below) as well as Jason Hodges from Better Homes and Gardens.
"Spring Expo will inject some vibrancy into Bigge Park and liven up the city centre, showcasing the lush streetscapes of the region,'' says the mayor, Ned Mannoun.
Dr Katrina Warren and the Wonderdogs will present a spectacular tricks and training demonstration, question and answer show and offer some useful pet advice. If you feel at home in the garden then come along and be impressed by Jason Hodges as he shares his love for outdoor work and passion for landscape gardening.
For those who have an inquisitive nature you may be interested in seeking some expert advice on important topics such as responsible pet management, recycling information, Council Children's Services and other council services.
If that's not enough to spark your curiosity there are plenty of other free activities on offer including free Microchipping*, garden competition awards ceremony, Children's Week activities, a petting zoo, plant giveaways, food stalls and much more.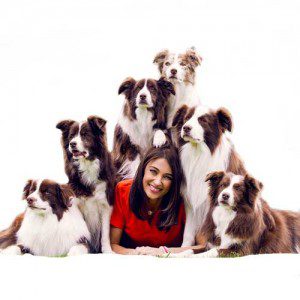 "Liverpool is a natural sustainable city and the Spring Expo is just one of a range of other environmental initiatives supported by council – some others include our successful Environment Volunteer Program, Sustainability Workshops, the recent opening of our Recycling Centre at Rose Street and the Garage Sale Trail also on Saturday, October 25,'' the mayor sad.
"It's events like these that transform our city as the Gateway to the Great South West uncovering its true potential and what it has to offer."
For more information please visit www.liverpool.nsw.gov.au or phone 1300 36 2170.