Being a journalist, I have dreaded Monday mornings all my working life.
You'd wake on a Monday, sometimes with a fierce hangover, and still your first thought was, how are we going to get through all that weekend sport.
It was the same again six years ago after leaving the newspaper industry and starting up an online news service here at South West Voice.
Reflecting on it over the past few years I found it ironic how some things never change and even in retirement I had to face a mountain of general news and sport on Monday mornings.
And of course you'd think this is something that will never change, unless maybe the planet blows up and we're all dead.
Well, here we are now on a Monday morning on March 23, 2020 and it feels like no other Monday ever.
Not a single drop of sport to be found anywhere, except for NRL played in empty stadiums, so it too qualifies as no sport. By the way, the Wests Tigers got beaten 42-24 by the Knights yesterday at a sad looking Leichhardt Oval, below.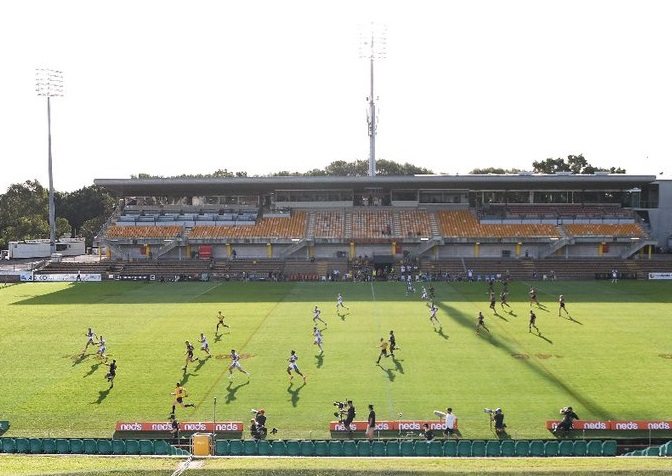 It all feels surreal or weird or something.
It feels like something big in your life has suddenly disappeared.
Now and again you'd hope something like this would happen, and for once Monday would be a breeze and your work would be done by midday and you could put your feet up and relax for once in your life.
A quick look at the inbox tells the story – no sport whatsoever for the first time in more than 40 years for me and hundreds of years in the history of newspapers and news services.
There's plenty of other stuff, but 90 percent is about one other thing, and you know what that is.
Monday morning's emails are about our cafes, restaurants, pubs and clubs closing down until further notice and that schools may soon follow.
Which means that almost everybody is finally taking this virus threat seriously.
Something the NRL may want to think about, to show some leadership by cancelling the 2020 comp.
Cancelling it will be the biggest signal for people aged 50 or under that nobody's safe and so the time has come to stay at home so we can stop the spread of coronavirus.