Well, we have a new Prime Minister who is the first in the job to downsize in moving from his family home to the government residences, The Lodge in Canberra and Kirribilli in Sydney Harbour.
Maybe combined they could be almost half the size of Mal's Point Piper mansion, but we could be wrong.
And don't get the wrong idea, we're big fans of Malcolm Turnbull, who was a fellow student at Sydney University when Top 5 was there masquerading as an arts/law student between 1976 and 1980.
Tony Abbott was also there, and we remember him more than the man who has pinched his job, but that's another story.
OK, then, back to the task at hand, you've been appointed adviser to PM Malcolm Turnbull, so what would be the top five tips you'd give him?
Number 1. Without even blinking this is the easiest of all: Malcolm, for God's sake stop smiling so much, we know you're happy at what's happened, but enough's enough.
Number 2. Having just watched the swearing in of his new ministry, it was unbelievably embarrassing to hear every single one swear an oath to serve "Her Majesty, Queen Elizabeth II, Queen of Australia." With all due respect to Her Majesty, she had nothing to do with how our PM got to the top job. Serve the people of Australia – that's all that's needed, Mal. Are we still a colony of the UK, people?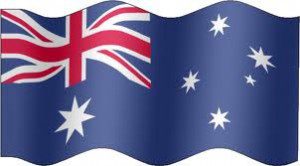 Number 3: After you win the next election, let's attend to serious change, like a new flag without the Union Jack on it.
Number 4. A republic, anyone? Malcolm was the man behind the failed republic push and referendum back in 1999; now he's in charge instead of the man who "broke Australia's hearts'' (John Howard) he can engineer the change without too much drama.
Number 5: If anyone can solve, once and for all, the problems besetting our Indigenous brothers and sisters it's Malcolm Turnbull. Over to you, Mr Prime Minister. Just a tip, here: living among them for a week is not actually doing anything serious about it.