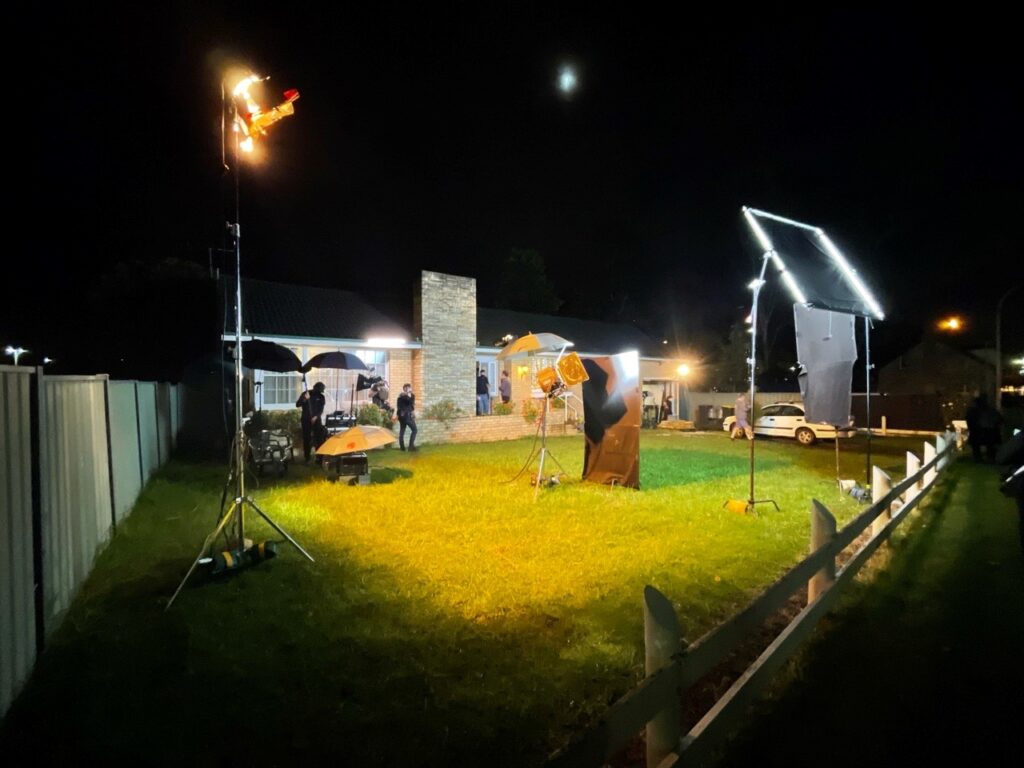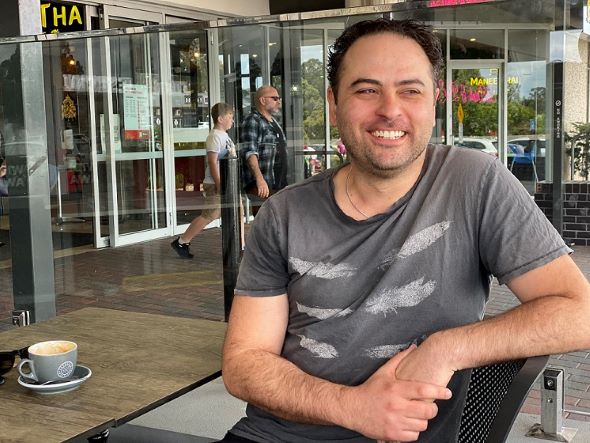 In the past few days, a new Australian movie has been taking shape under our noses right here in Campbelltown.
But Campbelltown isn't the only connection to Christmess, a feature filmwhich tells a story of redemption in the days leading up to Christmas.
Daniel Fenech, the producer of the film, grew up in Campbelltown.
He is the director of the Brick Studios collective, which has won awards locally and abroad.
Fenech, pictured here having a coffee at Minto Mall, has worked with some of the world's biggest personalities.
Brick Studios are currently in development on his first feature documentary The Blind Sea, which follows Paralympian and three times world champion blind surfer Matt Formston.
But right here, right now, Fenech is focused on production of Christmess, which was delayed by more than a year by the pandemic.
Christmess is being directed by Heath Davis, whose previous work included Book Week, Broke and Locusts.
"Our unconventional Christmas movie has heart, and with Heath and I both having spent a large portion of our upbringing in Greater Western Sydney, it feels right to be shooting the film here in Campbelltown,'' says Fenech.
"We have a strong local contingent of cast and crew from the Macarthur region, and there's a lot of love and community support behind the project."
Without giving away too much, the story has the fresh out of rehab and once famous actor Chris Flint (Steve Le Marquand) take a job as a Santa Claus in a suburban strip mall where he unexpectedly encounters his long estranged daughter and infant grandson.
With the love and support of his sponsor, Nick, and a young, sharp tongued gay musician in recovery named Joy, Chris sets about staying sober in order to win his daughter's forgiveness for Christmas.
"I love Christmas movies, but I've never really seen a Christmas movie that depicts the reality of what the holiday season is for many of us – crippling stress, anxiety, malaise and economic struggle, all too often underpinned by alcohol abuse,'' says Davis, who is also the writer of the film.
"At its core, Christmess is a celebration of the human spirit, the kindness of strangers and the healing power of forgiveness,'' he says.