Campbelltown MP Greg Warren has launched a petition which calls on the state government to establish a Service NSW centre in Campbelltown.
In 2015 the NSW Liberals unjustly – and much to the dismay of the local community, says Mr Warren, closed the Campbelltown RMS office and opened a Service NSW centre in Gregory Hills.
The decision has been a huge inconvenience for many throughout the community, particularly those with mobility issues and those who can't drive.
A bus service from Campbelltown to Gregory Hills wasn't even established until late 2018.
Mr Warren said Campbelltown was the ideal place for a Service NSW centre given it was the hub of the Macarthur region and had ample public transport options.
Earlier this year the state government announced it would establish 10 new Service NSW centres throughout the state – but Campbelltown was not on the list.
"It beggars belief that the NSW Liberals closed down the Campbelltown RMS in the first place,'' says Mr Warren.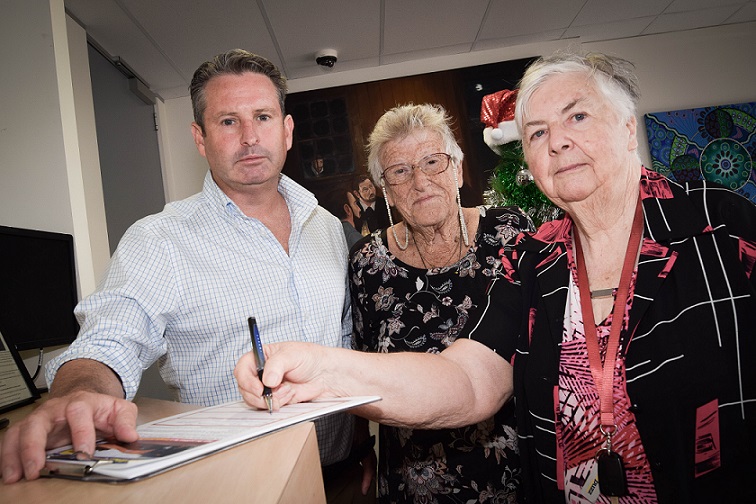 "The decision did not make sense then and it does not make sense now.
"Campbelltown is the hub of the Macarthur region and unlike Gregory Hills, it has appropriate and adequate public transport links.
"The closure of the Campbelltown RMS office has caused widespread outrage, frustration and inconvenience for Campbelltown residents.
"This government must, for once, do the right thing by Campbelltown residents and establish a NSW Service centre in Campbelltown,'' he said.
"I urge everyone to join me in signing this petition so we can force this incompetent government's hand.
"We need and deserve a Service NSW centre in Campbelltown."
Those wanting to sign the petition can do so by visiting Mr Warren's electoral office at 3/72 Queen Street, Campbelltown.
Copies will also be available in some local stores and shops.
Alternatively, petitions can be mailed out upon request. To request a petition call 4625 3344.