Works from Sculpture by the Sea could soon be described as sculptures by the river.
The eight sculptures will be installed along the Georges River in the inaugural Liverpool Sculpture Walk from December 7.
"We are thrilled to be partnering with Sculpture by the Sea for Liverpool Sculpture Walk," says Liverpool Mayor Wendy Waller.
"Sculptures that attracted huge crowds to Bondi will now be on display right here in Liverpool.
"I was on the selection committee for these works and I can't wait to see them installed alongside the Georges River on a trail that begins at Casula Powerhouse Arts Centre."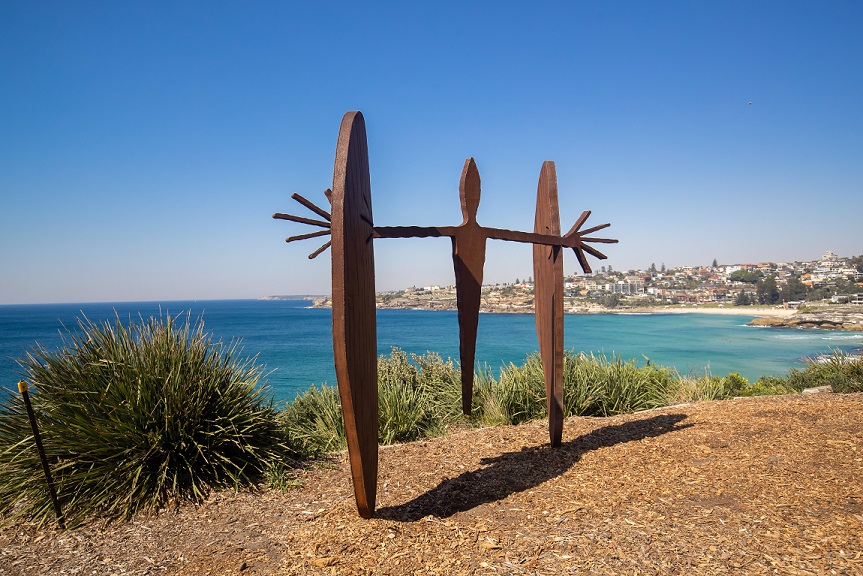 A recent public art survey of Liverpool residents found that 98.6 percent of respondents identified art as important with sculptures and murals being the most desired forms.
"Liverpool's arts scene is alive and well," Mayor Waller said. "We are listening to the community and delivering more public art."
David Handley, Founding Director of Sculpture by the Sea, said the decision to exhibit works from this year's Sculpture by the Sea, Bondi in the Liverpool area was based on the happy marriage of a strong appetite for public art among locals in one of the fastest-growing areas of Sydney and the strong interest of artists to show their sculptures again, especially when the venue is an important public gallery in a high calibre group exhibition.
"We know these works will reach an appreciative, knowledgeable audience," he said.
"Art should be accessible to everyone and the Liverpool Sculpture Walk along the Georges River is a very attractive setting for such a significant display of quality public art.
"We hope these sculptures will be enjoyed by and inspire local people and visitors from across western Sydney and further afield."
The Liverpool Sculpture Walk will begin at Casula Powerhouse Arts Centre and extend along the Georges River to Casula Parklands, South West Sydney's biggest adventure playground which opened earlier this year.
The works will be on display until late August 2020.