A week ago, on November 19, Disney+ made a smashing debut onto the stage of the streaming services battleground here in Australia.
This new service is adding to the list of competitors in this landscape and Disney has the background to support itself with the banners of Walt Disney, Marvel, Star Wars and Pixar which will appear exclusively on its platform.
Competitors such as Stan, Netflix, Foxtel and Amazon are going to feel it with the incredible introduction deal on offer by Disney+.
So let's take a look at who's who, what deals are on offer and what are some of the main differences.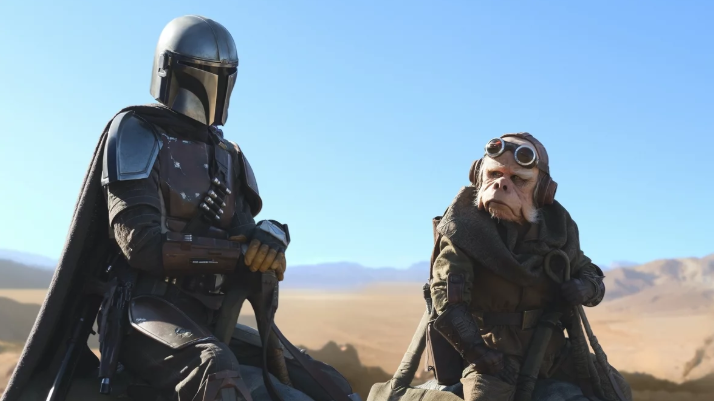 Disney+: $8.99 per month which includes 4K streaming for up to four devices simultaneously.
Netflix: starting at $9.99 per month for SD streaming and 1 device simultaneously, or $13.99 per month for HD and 2 devices or 4K and four devices for $19.99 per month. Netflix offers original content such as Stranger Things, Orange is the New Black, Making a Murder and The Crown.
Stan – three package options starting at $10 per month SD only on one device, or HD quality for two devices at $14 per month; for 4K and four devices you will need to hit the $17 per month mark. Stan offers Australian made exclusives such as No Activity, spin-offs of Wolf Creek and Romper Stomper. Stan has partnerships with Hulu and Starz for content like Veronica Mars and Power.
Foxtel: continuing to offer its IQ set-top box, but you can go cable free with its streaming service Foxtel Now. The essentials package starts at $25 which includes live and on demand access. Additional channels such as Drama, Kids, documentaries are optional at an additional $10 per month for each bundle. Movies are additional $20 per month and sport jumps to $29 per month in addition. Foxtel Now only allows two devices simultaneously with HD quality content. Foxtel also has HBO exclusives such as Chernobyl, Veep and Game of Thrones.
Amazon Prime: from $6.99 per month, with some selected content in 4K and three devices simultaneously. Amazon offers exclusives such as The Grand Tour, Jack Ryan, American Gods and The Boys.
Apple TV+: the giant company landed in Australia recently offering Apple's streaming service on a single plan for $7.99 per month, allowing up to six simultaneous devices and content streamed in 4K quality. Apple has made its own exclusive content like Netflix such as Morning Wars with Reese Witherspoon and Jennifer Aniston and See with Jason Momoa.
Our options have gone from three services to six in the past few months, all offering competitive and compelling content, pricing and service options.
Who will come out on top?
We will just have to wait and see.