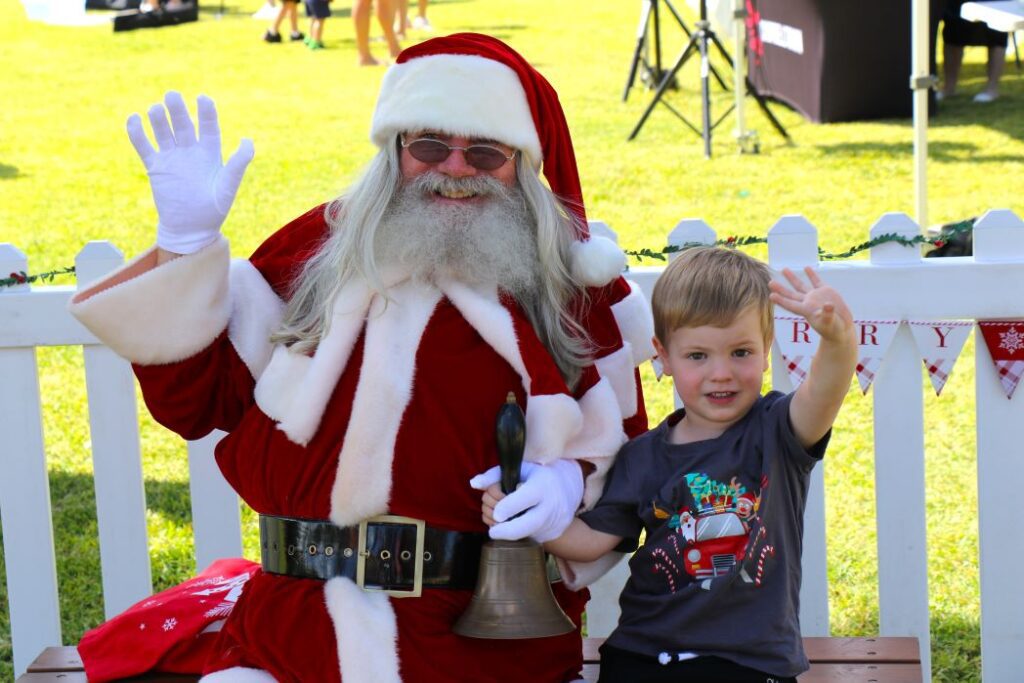 The streets and parks of Campbelltown will be overflowing with festive cheer in December.
Initiatives such as Rocking Around Campbelltown Christmas Convoy and the iconic Campbelltown Christmas Carols return on Saturday, December 2.
And our main street, Queen Street, will also come alive with festive cheer throughout December with a range of Christmas-themed decorations alongside a variety of free community events.
Rocking Around Campbelltown Christmas Convoy will have Santa travel to three parks across the Campbelltown LGA, with Christmas music, Letters to Santa Stations and festive food and drink options available at each location.
The convoy will conclude at Campbelltown Athletics Stadium, from 5pm to 9pm, for an evening
of Christmas-themed stage entertainment and festive activities at the Campbelltown Christmas Carols.
"Rocking Around Campbelltown has become an essential celebration for many in our community
as we count down to the Christmas period," says Mayor George Greiss.
"This year we're bringing back the popular Campbelltown Christmas Carols as the final stop of the day to ensure everyone gets a chance to get involved in the Christmas spirit.
"I encourage everyone to grab their picnic blankets and chairs and join us for what is shaping up to be a wonderful day of Christmas cheer for our community," he said.
The convoy will travel to four locations this year, from 10.30am to 9pm, including:
Glenfield Park – 10.30am to 12.30pm – Santa arrives 11am;
Cook Reserve, Ruse – 12.30pm to 2.30pm – Santa arrives 1pm;
Rizal Park, Rosemeadow – 2.30pm to 4.30pm – Santa arrives 3pm;
Campbelltown Athletics Stadium -5pm to 9pm – Santa on-stage at 8pm.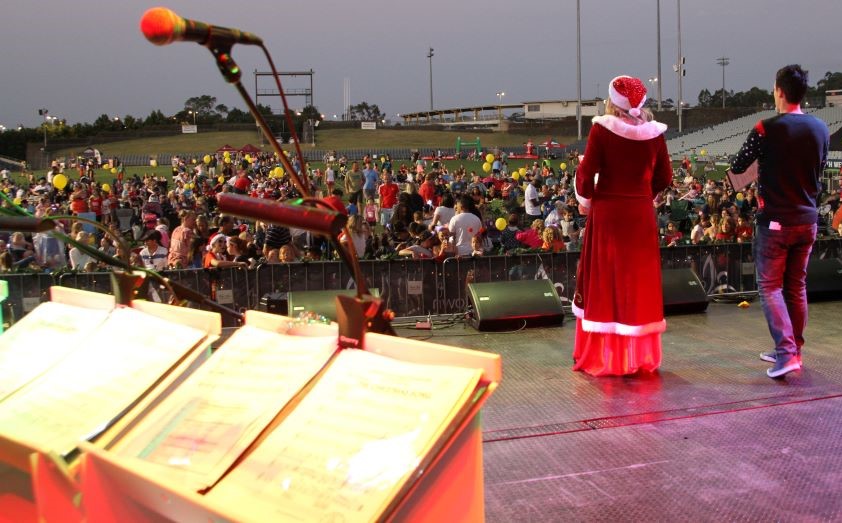 During December 8-22, Christmas On Q Friday Nights will welcome visitors to the Forum Q Christmas LED bauble installation with a weekly pop-up dessert truck, live music, kids' activities and a themed dining space, from 4pm to 9pm.
"Forum Q has quickly become a popular meeting place for our community, and this is a great opportunity to introduce some Christmas cheer to the Campbelltown CBD throughout December," Mayor Greiss said.
Live and Local Lunches on Q will take on a festive flavour each Wednesday and Friday throughout December, with performers singing live Christmas carols throughout the CBD, from 12 to 2pm.
Festivities will extend to the monthly Handmade and Homegrown Markets on Q, on December 17, with themed Christmas Markets, live carols from the Campbelltown and Camden District Band and artisanal market stalls, from 9am to 2pm.
A full Christmas in Campbelltown events program is available on council's website.