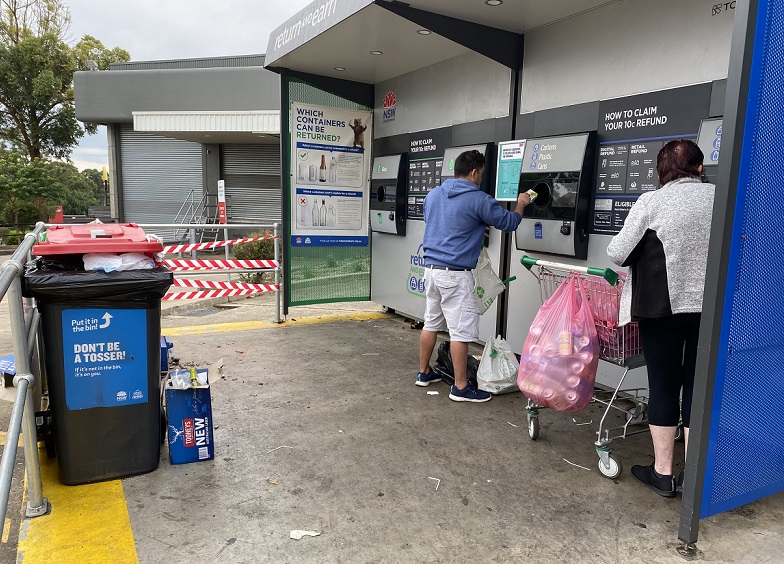 Recycling levels in the South West Sydney region have soared since the introduction of "return and earn'' a few years ago. After a slow start, these kiosk like contraptions usually located adjacent to shopping centres have multiplied like mushrooms.
You turn up with your empty beer and soft drink glass and plastic bottles, and just put them on the conveyor belt one at a time – or should that be 10 cents at a time, because that's how much you get for each one.
There are also a couple of recycling bins along a metal fence and that's where any reject containers go.
Lately, users have been asking: who is responsible for these return and earn centres?
They want to know who is responsible for cleaning them, especially now with the arrival of the Covid-19 virus pandemic.
But one person we talked to last week said they would be content if someone would at least wash the floor in front of the conveyor belts, where people stand while putting their containers inside.
It's true, the ground is so sticky you'd think someone poured a gallon of honey all over it.
Maybe one of our local MPs would like to raise this sticky issue in parliament when it reopens on June 1.
xxxxx
Campbelltown Council is selling some of the land it owns. This one is the site near the Campbelltown City Library, bounded by Narellan Road, Kellicar Road, Hurley Street and the Main Southern Railway Line.
Expressions of interest have been called for the Hurley Street site with submissions accepted until June 15.
We're no real estate agents – and unless Covid-19 has decimated the property market – considering the great location of the site, council should make a pretty penny.
Campbelltown Council is a major land owner in the local government area, thanks to some wise decisions by general managers with foresight but who are now long gone.
It includes the late Paul Tosi buying all that land at Menangle for a pittance and then selling it to a Chinese developer for almost $70 million just a few short years later.
xxxxx
Noisy army helicopter training over large parts of South West Sydney last week upset one Wattle Grove resident so much he got on his computer to send an email to a large number of people.
"It is obvious defence have no consideration for populations surrounding the Holsworthy base. Defence helicopter training has no place in the highly populated Sydney metropolitan area,'' he wrote.
Not sure what sort of response he was expecting but it was mostly apathy and one or two zany replies, such as:
"They are always flying over my house and I go out and wave at them. I just wish they would wave back,'' said one witty female resident.
Another one said: "To be honest, I didn't even notice any unusual activity… care factor 0.''
xxxxx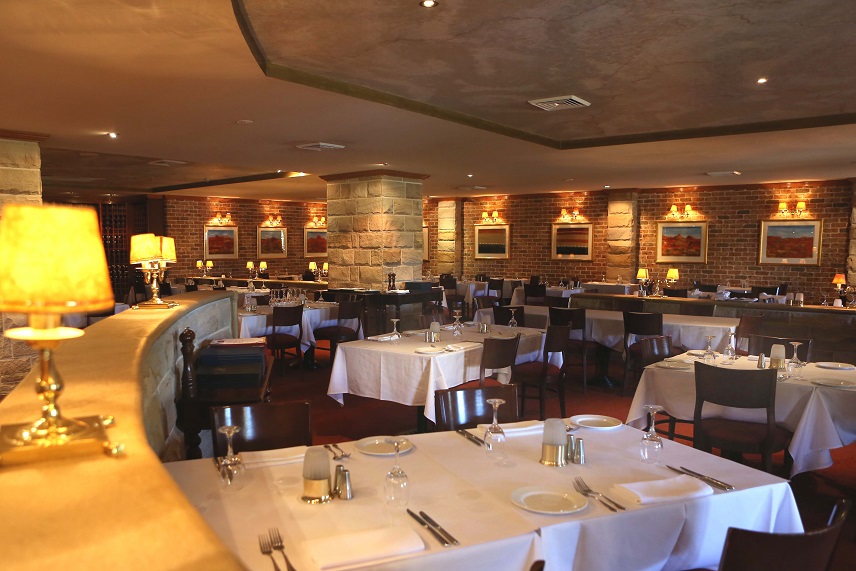 Here's some good news for local foodies: the Hermitage is ready to reopen its kitchen the minute the government says it's safe to do so. It probably won't happen currently where only 10 people are allowed at any one time in restaurants, cafes and bars, but once that number goes to 50 expect our legendary fine dining institution to fire up the cooker.
We spoke to owner Cliff Barry, who promised that when it is back it will be as good as ever, although there will be one or two changes.
Which is not surprising, considering the Nazim family who ran the restaurant for nearly 20 years decided they needed a break, allowing for new people to come in and run the great local eatery.
Can't say much more than that at this stage except we can't wait to have a meal there as soon as it's safe to do so.
xxxxx
It's a shame it will be crowd free, but when the NRL teams run on to the field later this month, Campbelltown Sports Stadium will be sporting a brand new giant TV screen. Council won't say how much it will cost but admit it's the first "significant capital investment'' in the venue since 2009.
"It will be a welcomed addition to our hirers and our visitors when they return to the Stadium,'' said a recent report to council.
According to the report, the screen will be ready by the end of May. The NRL competition is scheduled to resume on Thursday, May 28.
xxxxx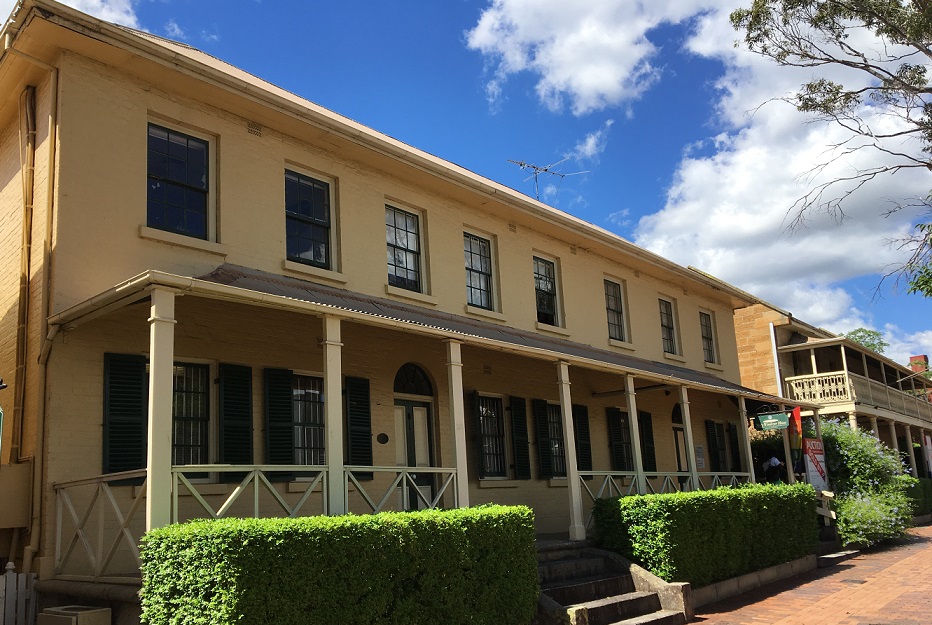 Another council project nearing completion is restoration work on their two historic properties, 288 and 298 Queen Street, located directly opposite Campbelltown Mall. Council bought the properties at auction a couple of years ago. Once the work is complete council will seek expressions of interest to fully lease the properties and recoup its investment.
One of them, 288, pictured above, was for a long time the home of the local paper, the Chronicle, which first started publishing in 1984.