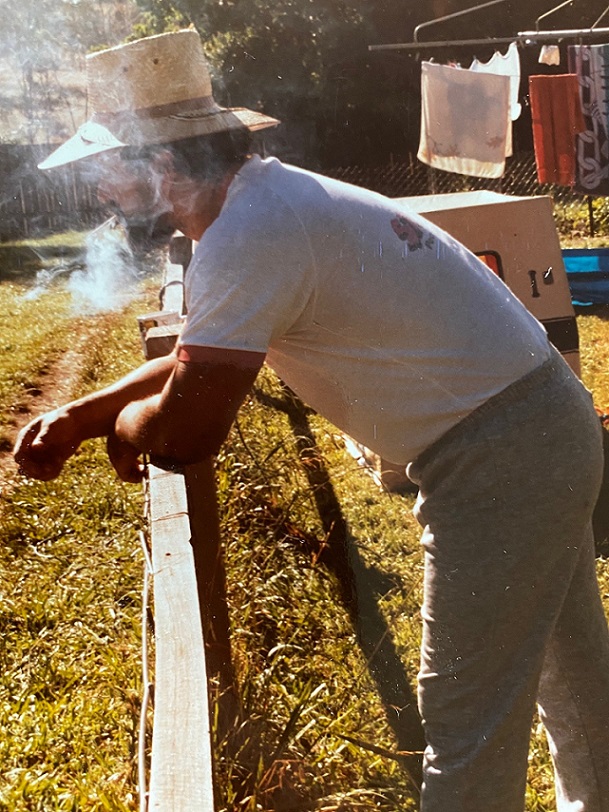 An aspiring photographer friend when we were young snapped this image during a trip to Armidale many, many years ago.
Why did you take my picture, I asked.
Well, I thought it looked really cool, all that smoke swirling around you, was the reply from our budding shooter.
From memory most of the adults in my friends group smoked cigarettes in the late 1970s and early 1980s.
And it's true: we did think it was cool to light up in those days.
Of course cigarette companies could still advertise their products on TV, so we'd have the suave Stuart Wagstaff lighting up a Benson & Hedges "when only the best will do''.
Paul Hogan told us to "anyhow, have a Winfield'', and there were many others of a similar bent.
I was too young and did not see it myself, but there were suggestions doctors promoted smoking many years before my childhood.
Why all these memories today?
Simple: yesterday I celebrated 10 years since I gave up smoking – yes, I wrote the date down: September 29, 2011.
I remember it like it was yesterday, for obvious reasons, but mainly because it was such a momentous decision for myself.
And that tells you enough about whether smoking controls you or you control smoking.
When you get to a certain age and look back all of us see that along with all the stupid mistakes we made there were also some very smart decisions.
The good ones may be the person we married, the career we chose and so on.
Well, for me, looking back I'd include all those and now add one more: quitting smoking.
Just before I quit, I started realising that smoking controlled my life.
Giving up cold turkey was tough for the first few weeks but here I am 10 years later and not a single cigarette has passed my lips since that day.
That is why giving up the smokes will always be one of the best things I have ever done in my lifetime.
Funny thing is I don't feel special that I have been able to quit, that I may be smarter than other smokers who would also like to give up.
What I do is give thanks on a regular basis that somehow I succeeded.