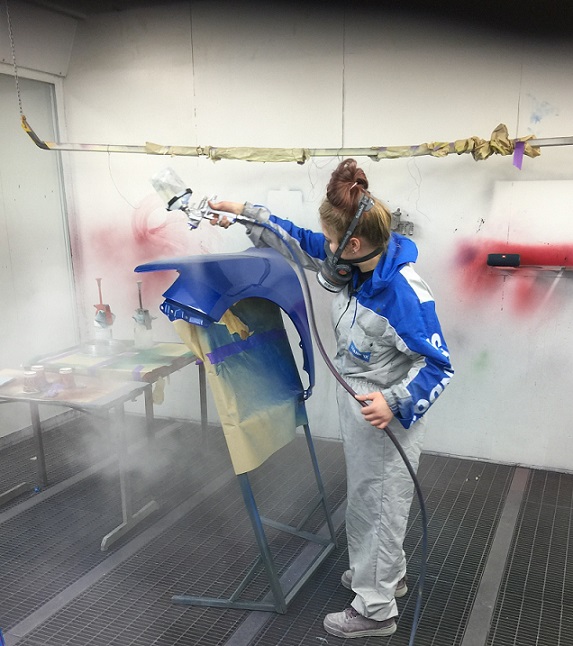 Bella Turisse is successfully taking on the traditionally male dominated industry of smash repair and spray painting.
And the TAFE Campbelltown student is so good at this formerly boy's game, she's also taken out gold while representing NSW.
Ms Turisse, 22, who won the gold medal in the 2019 regional WorldSkills competition, is working for one of the state's largest vehicle panel repair and paint companies in the $7 billion national industry.
Mark McLean, her manager at KSR Auto Body, says "every day she displays why she was deserving of her gold medal''.
"She is exceptional at what she does with an excellent eye for detail, and she takes real pride in her work," says Mr McLean.
A fourth year apprentice, Ms Turisse says she remembers seeing the tradesmen working on a car when she first started and thinking "I want to be doing that".
"Then when you start learning about it at TAFE NSW you realise those tradesmen were making it look easy," she says.
"Our practical learning at TAFE helps a lot because we often work on techniques which we don't have time to experiment with at work like stretching a clear coat or the different techniques for marking up a bumper."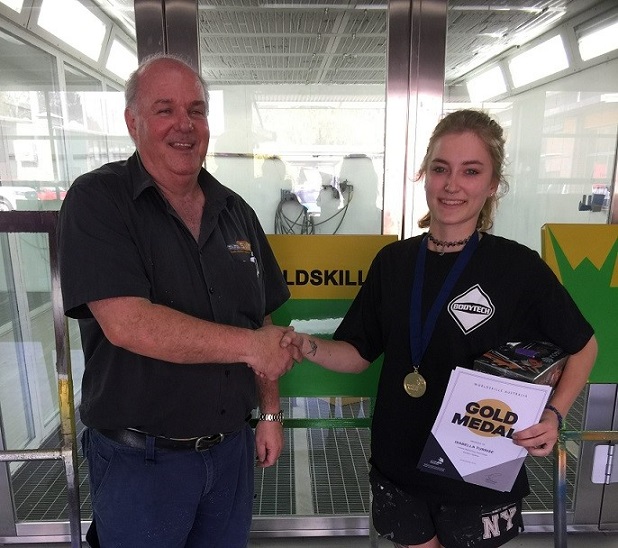 Ms Turisse said she would recommend the trade to women, particularly if they had an interest in cars.
"I'd say go for it, it's nice to be working with a team of guys who respect your skills.
"I'm not treated differently, I'm just one of the team."
TAFE NSW teacher Carl Tinsley says advancements in technology meant the spray painting and refinishing had come a long way from a time when it was viewed as a "dirty old industry where you're stuck down the back working in a cloud of overspray.
"That's definitely not the case," Mr Tinsley said.
To learn more about becoming a vehicle refinishing apprentice visit www.tafensw.edu.au or phone 131601.