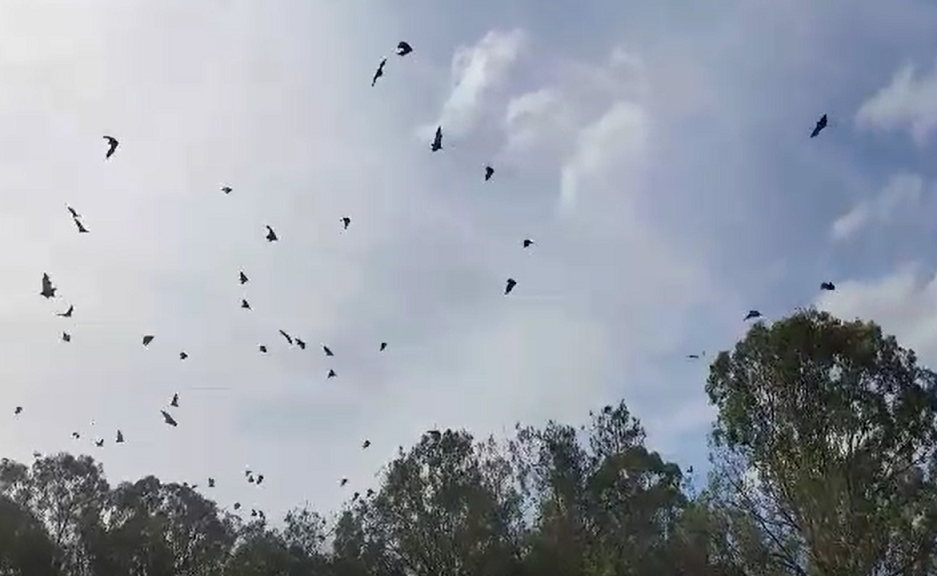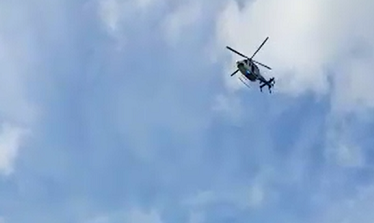 If you lived next to 20,000 smelly, noise, dirty bats you too would cheer when hundreds of them flee in response to the sound of a Polair helicopter hovering over their colony.
Jim Bucknall, a resident of Myee Road at Macquarie Fields, has been leading the campaign to deal with the grey headed flying fox which have made a camp in Redfern Creek nearby.
Woken up by the sound of the helicopter one morning, Mr Bucknall starts shooting a video.
When suddenly hundreds of bats seem to be fleeing their camp, Mr Bucknall is heard saying: "Thank you''.
He emailed the videos to Campbelltown Council and the South West Voice, along with this message:
"Police were present at the end of Myee Road searching for a suspected criminal hiding in Redfern Creek. Polair, dog squad and highway patrol were present.
"A Highway Patrol officer (we have deleted the name) said the condition of the creek made it almost impossible to search and apprehend the criminal wanted for home robberies in the area.
"The officer also said disturbing the bats may cause a serious accident with Polair.
"When does council plan to clean out the creek? It's not only the residents of Myee Road complaining about the condition of the creek, but also it's obstructing police trying to apprehend criminals.''
The council general manager Lindy Deitz responded to say a council director is "currently investigating your concerns, we will get a response back to you shortly''.
The Voice contacted Mr Bucknall a few days later to ask him if council had been in touch with him.
"I have responses form some councillors and Mr Lynch [the council director],'' he replied.
"They state that they are looking to maybe start cleaning out the creek in July to September.
"Some positive news – hope it not just buying time.''
The Macquarie Fields bat colony is one of two in Campbelltown, but only this one is close to residential areas.