They don't make park playgrounds like they used to – now they are designed and built to cater for just about everyone in the community.
As exhibit A, take the new play space under construction at Milton Park, Macquarie Fields.
The $1.26 million project has been designed to a high standard of inclusivity and recreation, to create a functional, fun and attractive place for people.
So high it will meet the current gold standard of playgrounds.
The design for the 3,500 square metre facility includes features such as slippery slide, accessible carousel, inclusive swing set, double cableway, public art, trampolines, sand play, tower play, picnic seats, tables and shelters and drinking fountain.
But wait, there's more.
Shade sails, water play equipment, picnic facilities, a large kick-a-bout area and accessible toilets are also on the list.
Which means that the gold standard for playgrounds these is everything but the kitchen sink.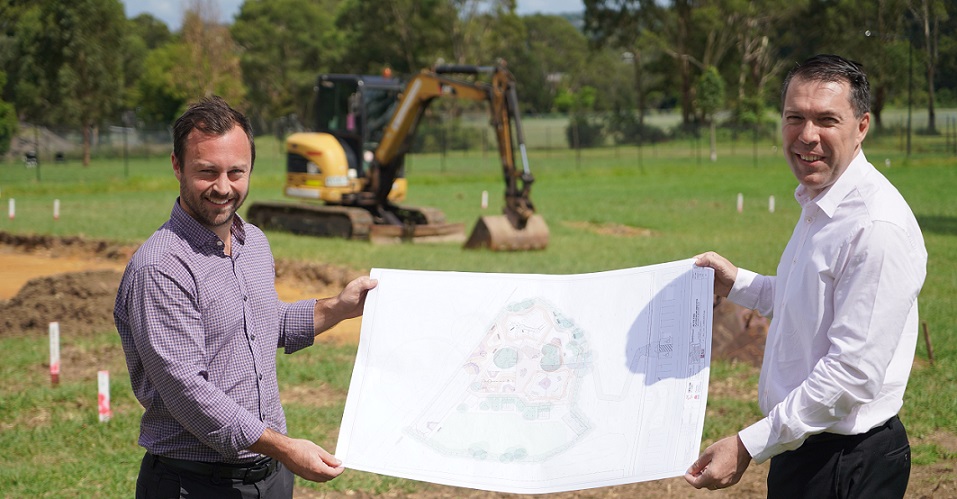 "The park will complement the recreation facilities within this location and make it a meeting point for families from Macquarie Fields and the surrounding region," says Campbelltown mayor George Brticevic.
"It will meet the gold standard for new playgrounds outlined in our state of play strategy and be accessible to everyone in our community," Cr Brticevic said.
"I look forward to welcoming and celebrating with our community when we open this fantastic new playground," he said.
Local Aboriginal artists Aunty Susan Grant and Natalie Valiente, through the Campbelltown Arts Centre, will host workshops with local schools and childcare centres to inspire the public art and some of the play elements.
The Milton Park Playspace Project is funded in partnership with the NSW Government through $200,000 from the Everyone Can Play program.