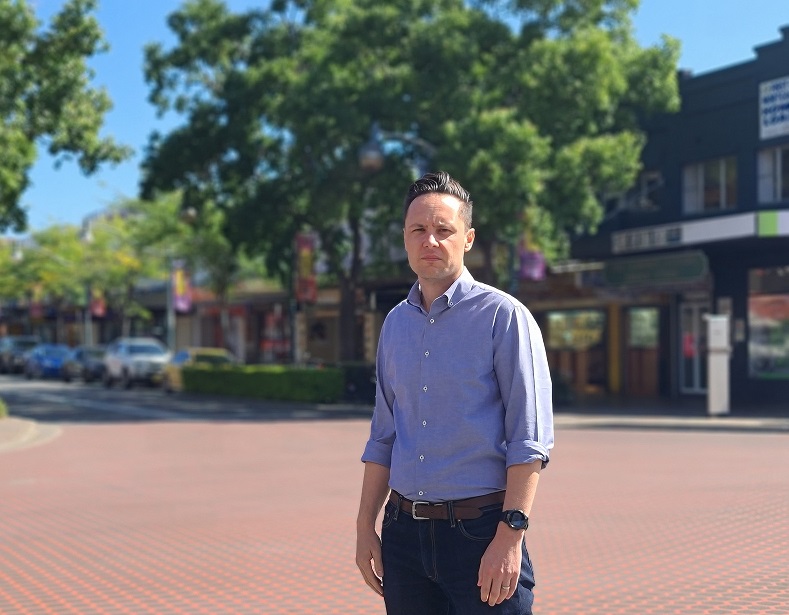 Liverpool councillor Nathan Hagarty wants the State Government to extend its Covid business relief package for the Northern Beaches to include businesses in South Western Sydney.
Earlier this month the State Government announced a series of hardship grants of up to $5,000 for businesses on the Northern Beaches following the recent Avalon COVID-19 Outbreak. Funds will also be set aside to promote the Northern Beaches and encourage tourism back to the area.
In a motion set to be debated at Liverpool Council's 24 February meeting, Councillor Hagarty, pictured above, argues that Liverpool's businesses should also qualify for Covid relief.
"Local businesses in Liverpool have done an amazing job during the last year, they've shown the resilience, innovation and hard work this city is known for,'' he says.
"But, like the Northern Beaches, businesses in the Liverpool have also struggled to recover after the local outbreak in July last year.
"If it's good enough for the Northern Beaches, it's good enough for Liverpool,'' Cr Hagarty said.
The rising Labor Party star has proposed a campaign and petition to support his proposal and has called on everyone in Liverpool to get behind it.
"I want the whole community to get on board; our residents, our MPs and most importantly, our local businesses,'' he says.
"The Prime Minister has said, we are all in this together, when it comes to the Covid-19 pandemic.
"If that's the case, then Liverpool's businesses should be offered the same support as those on the Northern Beaches.''