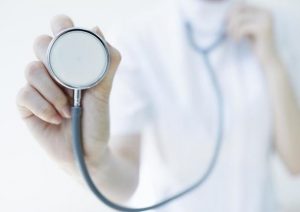 "I swear by Apollo the Healer, by Asclepius, by Hygieia, by Panacea, and by all the gods and goddesses, making them my witnesses, that I will carry out, according to my ability and judgment, this oath and this indenture."
This pledge from the Hippocratic Oath – written nearly 2,500 years ago – forms part of the most famous text in Western medicine.
An oath historically taken by physicians, it requires them to swear by the healing gods that they will uphold specific medical standards.
Maybe the time has come to add to the Hippocratic Oath the following pledge by doctors:
"I shall not keep patients waiting for more than 15 minutes if they have made an appointment to see me.''
Honestly, I did not anticipate the tsunami of responses when I posted a vox pop on Monday which asked readers:
What's a reasonable wait to see the doctor when you've made an appointment?
I nominated 15, 30, 45 and 60 minutes.
Well, doctors of Macarthur and South West Sydney, it seems that some of you are a tardy lot when it comes to appointments.
My post on Facebook certainly hit a chord – with almost 800 views and 22 comments.
By and large locals think that anything more than a 15 minute wait is just not on.
Here are some of your comments:
"My time is as valuable to me as the doctor's is to him or her. I fully understand if running late due to emergencies; I have been that emergency once or twice. But, if my appointment is for the first slot of the day or after lunch and there is no emergency, just poor time management, then I expect to go in on time. I am always there on time (meaning 5-10 minutes early). I have sent a doctor an invoice for my time after a two hour wait. He didn't pay it but did send me a letter of apology.''
And then there was this: "I once waited two hours. Then my name was called while I was taking my child to the toilet and because I didn't respond they cancelled the appointment and the doctor went home. I think half an hour is reasonable for a GP but I do understand emergencies sometimes happen. I once had to wait 90 minutes but the receptionist explained a child had come in that needed a few stitches so I didn't mind. Better that it was done in the GP room than tying up resources in the emergency department.''
And this: "15 minutes unless there has been an emergency patient slotted in. Far too many doctors, especially specialists. double and some triple book appointment slots. This is in case a patient doesn't turn up. But if all do turn up it puts everyone else's times out! Double, triple booking should not be allowed. It's all this double, triple booking that causes problems with walk ins. All doctors should have ex amount of time each day for walk in patients. I have been reading posts recently about some GPs are booked weeks to three months out. A person cannot predict when they're going to be sick.''
Or this: "The worst I've had was appointment at 4.30pm (last appointment for the day) and was seen at 7.45 that night. And to top it off, if you don't show in the office at the appointment time then they will cancel you. So even though they know you will be waiting two hours plus, you have to go in.''
Many respondents to the survey just suggested that a reasonable wait would be around 10-15 minutes.
One said:
A succinct one said: "It's an appointment.''
There's not much more I can add, except to say to local doctors, I think we may have an issue here that's upsetting your patients and you will need to do something about it.