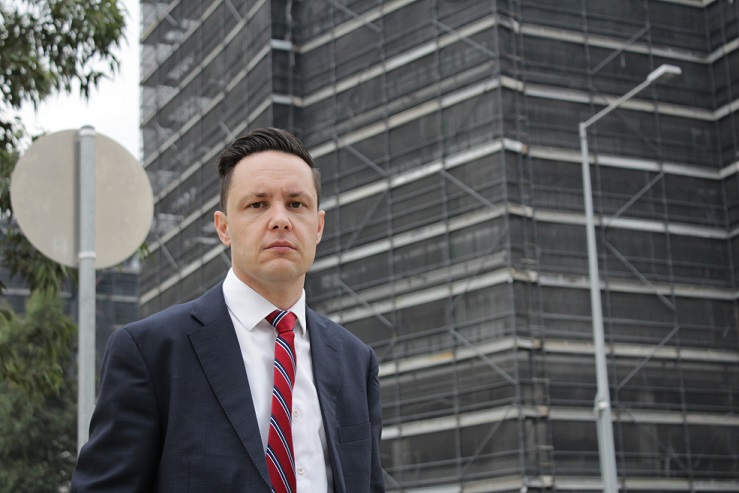 A renewed attempt to reduce car parking requirements for new dwellings at Ed.Square has been met by howls of outrage across the outer South West Sydney region.
Critics have also slammed the notification process, which gives anyone who wants to objects to these plans just two weeks to make a submission.
Liverpool Labor Councillor Nathan Hagarty, pictured above, was one such critic, condemning the proposal to decrease the number of parking spaces at Ed Square development, while also raising concerns with the Department of Planning's notification process.

The modification comes just over 12 months to the day a similar application was made, which was subsequently refused by the Independent Planning Commission.

"The community made their views clear last year and the reduction in parking was rightly rejected,'' Cr Hagarty said.
"As long as Edmondson Park continues to be underserviced by bus routes and a lack of commuter car parking, a proposal like this is quite simply unacceptable,'' Councillor Hagarty said.
Michael Andjelkovic, the south west rail line commuter car parking activist, also blasted the developers, Frasers, for having a second go at reducing parking spaces requirements.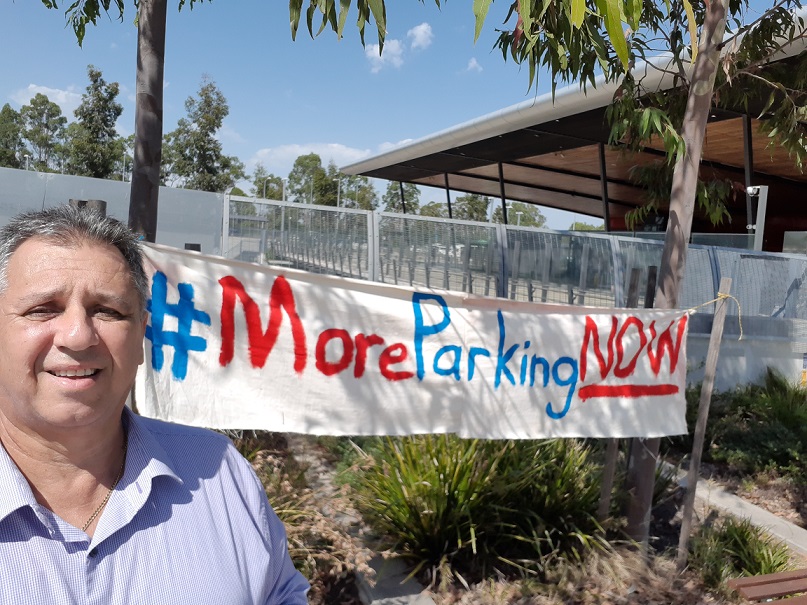 "In my opinion, this request for a reduction of 74 car spaces in the new town centre is simply an attempt to avoid the responsibility of providing the required car parking and increase development profits at the expense of the local community,'' said Mr Andjelkovic, pictured above.
He said that the application provided no context of community benefit.
"Any modification to the existing plan must provide community benefit rather than simply benefit to the developer,'' he said.
The Edmondson Park development is located in the federal and state electorates of Werriwa and Macquarie Fields, and both the incumbent MPs are far from happy with Frasers applying for parking reductions again.
In a joint statement, Anne Stanley and Anoulack Chanthivong have hit out at the proposed amendments to the Frasers Edmondson Park South Concept Plan.
Coupled with the continued wait for the construction of more parking at Edmondson Park station, these changes will mean more cars looking for less parking, say the local MPs.
"I am disappointed that these changes have even been considered," Ms Stanley said.

"The only people who will benefit from these changes are the developers.

"Edmondson Park residents are still waiting for the commuter spaces promised during the last NSW State election campaign – due this month – which still haven't been delivered.''
Mr Chanthivong said the proposed changes were an appalling example of poor planning and putting profits before people.
"Any attempt to reduce car parking provisions for Edmondson Park residents beggars belief given the suburb's long-standing and woeful commuter car parking crisis,'' he said.
Submissions close next Wednesday, May 13, and can be made via email to emma.butcher@planning.nsw.gov.au