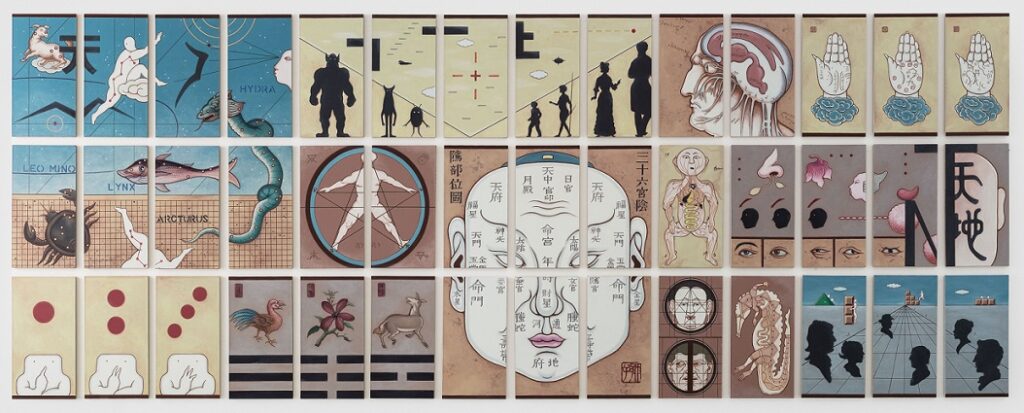 Even checking out an art exhibition from the comfort of your own home is fast becoming part of the brave new world we live in.
Casula Powerhouse Arts Centre (CPAC) have jumped on board with the new way of doing things during Covid-19 and have launched a virtual tour of major exhibition Pulse of the Dragon.
The centre's 3D virtual tour incorporates state of the art technology that allows art connoisseurs to walk through the exhibition one click at a time.
For a fully immersive experience, audiences can engage with clickable markers throughout the gallery that provide curatorial insights and artist interviews.
Pulse of the Dragon is a showcase of contemporary art, featuring 10 local Chinese-Australian artists and Chinese artists coming together to traverse cultural traditions: religious witchcraft and mythology, folk arts and culture.
Pulse of the Dragon is curated by internationally recognised local artist Guan Wei and China based Cang Xin and produced by Casula Powerhouse.
The 3D virtual tour was made by videographer Dominik Mersch.
"We are thrilled to announce that we are bringing our latest exhibition to the digital realm,'' says CPAC director Craig Donarski.
"Pulse of The Dragon invites audiences on a powerful visual journey that delves into culturally rich artworks by some of the most exciting artists of our time.''
Pulse of the Dragon artists include Palla Jerroff, whose work features in the prestigious Guangdong Museum of Art private collection, and Yang Xifa, whose paintings use the human body as a medium while utilizing traditional Chinese materials including fine Xuangcheng writing paper.
Also featured is Chinese experimental multimedia artist Gu Xiaoping, incorporating traditional Chinese woodware ink tools into installations, photography and video.
"In these uncertain times, art becomes an even more important aspect of how we can connect with one another,'' says Craig Donarski.
To check out Pulse of the Dragon visit  casulapowerhouse.com.