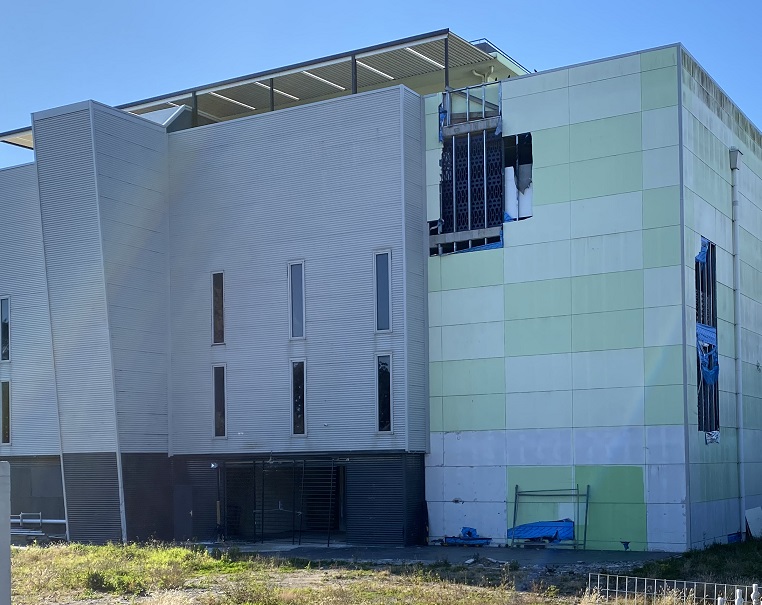 A small item on our social media (Facebook) yesterday about the demolition of the squash courts in Dumaresq Street started a conversation about some of the eyesores of Campbelltown.
This was particularly interesting because on Tuesday night there was a lot of talk at the Campbelltown Council meeting about spending lots of dollars to entice tourists.
On Facebook meanwhile, readers were calling for the demolition of our entire main street, as well as lamenting the fact council have not fixed the problem with the Panjo building, pictured above.
As everyone knows, Panjo was a major folly, but what matters now is that this ugly, dilapidated building stands as a giant eyesore at the entrance to Campbelltown.
Some of our readers on social media asked what council has done about it, and the honest answer is not very much.
A council that is serious about the image of the town would have fixed Panjo by now, either by forcing the owner to act or alternatively buying it and developing it for the benefit of the ratepayers.
In the past four and a half years council has spent around $10 million on consultants for rubbish such as a new logo, when this money could have been spent on buying Panjo and fixing it up.
What a lot of readers may not realise is that there's a second Panjo situation developing at the Brands on Sale building at the entrance to Queen Street – yes, the same street some believe should be demolished and rebuilt from scratch.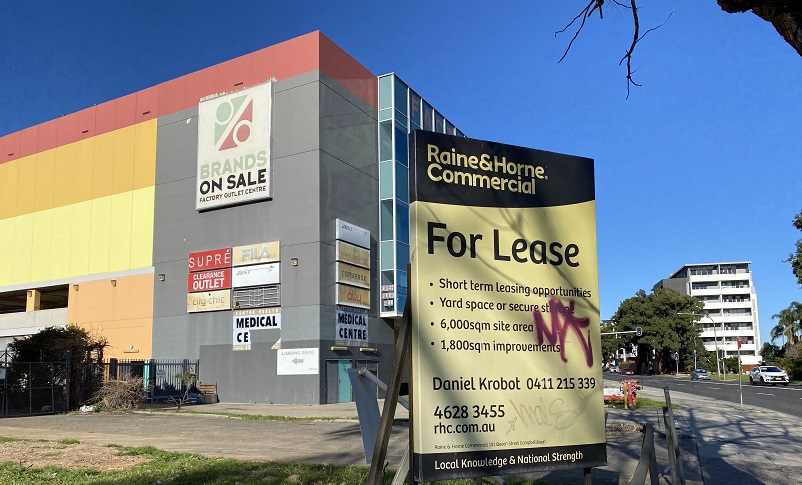 Next time you drive past have a look: smashed windows, walls, the usual signs of vandalism at the front of the building. It's quite a contrast to the neat lawns outside Tim's Garden next door.
At least down at Dumaresq Street the developer knocking down the squash courts between the post office and the cinema will replace it with a modern tower that will add value to the CBD.
But don't fret: there is an opportunity coming up for Campbelltown residents to let the council know what they think about the last five years of all talk and very little action.
Yes, it's an election, on the first Saturday of September, and there's no doubt this is going to be a very interesting one.
And who knows, there may even be some metaphorical baseball bats involved.