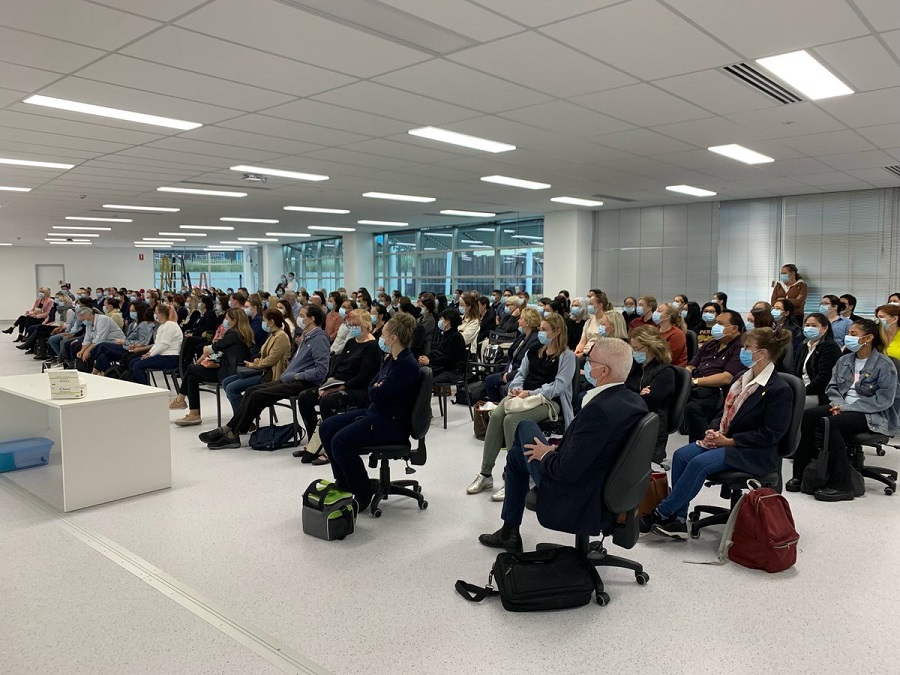 In this opinion piece, the federal member for Macarthur, DR MIKE FREELANDER, argues that getting out of the Covid-19 pandemic requires much more than a "plan for a plan'':
I do not subscribe to the politics of negativity. At all stages of this pandemic, and indeed my time in office, I have sought to engage in a productive, positive and bipartisan way with the government. I have even spent much of the last year working on the government's Covid-19 advisory committee within the National Health and Medical Research Council, having been appointed to this taskforce by the minister for health himself. I truly want to see the Coalition Government succeed in managing our health response to this pandemic; some things are above partisan politics.
However, the Prime Minister's blatant disregard for health advice and recklessness needs to be called out for what it is. This is Scott Morrison's lockdown. The buck ultimately stops with the Prime Minister, and Scott Morrison has failed us all at a number of critical junctures. The Prime Minister had two simple jobs this year: oversee an effective immunisation program and fix his broken quarantine system. He has failed dismally at both.
We are now supposed to be grateful, that 18 months into the pandemic, the Prime Minister has pulled out a marketing ploy and announced a plan for a plan. This is not a plan that was deployed 18 months ago when it was needed, but was a spur thought brought about to manage public opinions about the Prime Minister's site-seeing tour throughout the United Kingdom, and his complete silence and lack of action when the nation was once again locking down last week.
Looking at the Prime Minister's own plan – we should really be well and truly into the final phase of our recovery by now. The reason we are not – the reason we continue to see lockdowns while the world is opening back up again – is because Scott Morrison failed to fix his broken quarantine system and failed to roll out an effective immunisation campaign.
Now, recognising that Australians see this failure, we see the Prime Minister continuing to mis-step. His recent remarks regarding AstraZeneca, contrary to the advice of ATAGI, were nothing short of devastating in terms of promoting public confidence in our vaccination program.
His revolutionary plan to no longer have lockdowns at some theoretical point next year (as if that wasn't already the goal all along) was insulting to the millions of Australians who have been plunged into uncertainly, and to those who have been unable yet to secure the vaccine they had been promised.
This lockdown is Mr Morrison's 2021 version of "I don't hold a hose mate", and I for one cannot forgive it. So many Australian families and businesses are struggling because of the Prime Minister's incompetence – and he must be held accountable.