Minto Marketplace has announced it is about to launch a $10 million expansion.
Work will start this month and will include a 90 place child care centre and a new dining precinct.
As part of the expansion, the Woolworths store will become even bigger, with its floor space set to increase by 600 square metres.
"The area is growing and Minto Marketplace want to grow with it,'' says a spokesperson for the popular shopping hub.
"The expansion will also create local jobs during the construction phase and when the new facilities are open.''
The proposed 90 place child care centre will be built on the south side of Minto Marketplace (an artists's impression is pictured at top).
Also, shade sails will be installed in the south side carpark for weather protection.
The expansion work on the south side includes a new dining precinct, with three dining and beverage outlets planned.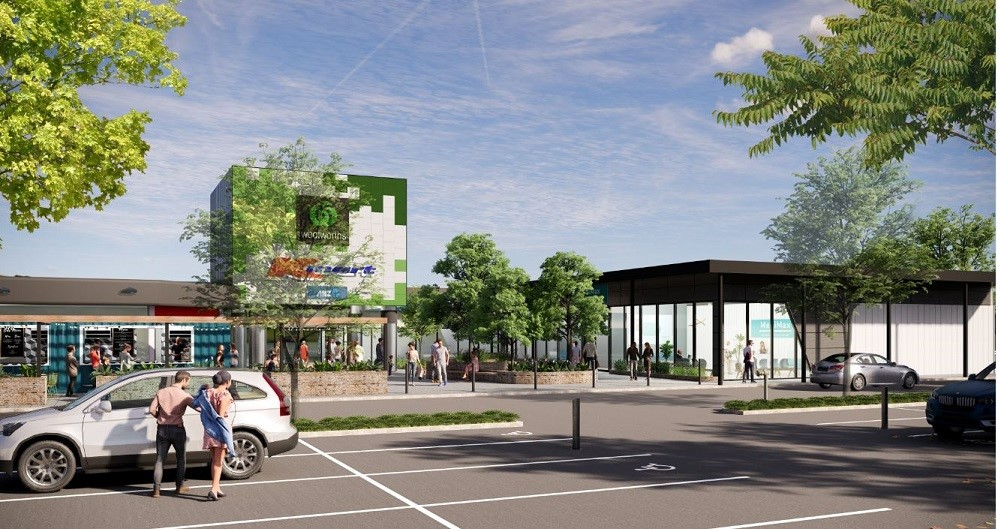 On the north side, the expansion will bring a new radiology clinic and a café alongside the Australia Post entry to the centre.
Plus, a new car wash facility will be built near the entrance to the northern carpark.
The Woolworths store will be expanded by 600 square metres of floor space, making it one of the biggest Woolies stores in the area.
As part of the expansion work, Woolies will also boast  a drive through click and collect facility on the lower level of the western end of the centre, pictured below.
Inside the centre, new male and female facilities will be installed, as well as new state of the art parents' room, which will help enhance the customer experience in Minto Marketplace.