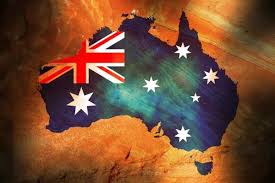 Nominations for Campbelltown City's 2015 Australia Day Awards have been extended until this Friday, November 28, so be quick to nominate someone who you think deserves recognition for their valuable contributions to the community.
Campbelltown City Council is looking for nominations in a range of categories, including Citizen of the Year (18 years and older as of December 31, 2014), Young Citizen of the Year (17 years and under as of December 31,2014), Sportsperson of the Year and Community Group Initiative of the Year.
Nominees must be Australian citizens who live in the Campbelltown Local Government Area. Community organisations must be based locally.
Mayor of Campbelltown, Cr Paul Lake, said nominating outstanding community members or local organisations was a way of giving them the recognition they deserved.
"Our city has many big-hearted, inspirational and talented people who make us proud to call Campbelltown home," Cr Lake said.
"Being nominated for an Australia Day Award is a huge honour, and a chance to reflect on all the great people who contribute to our city in so many extraordinary ways.
"Australia Day is a fantastic opportunity to recognise the wonderful achievements and contributions made by so many of our local groups and individuals, so tell us what's great about someone you know and nominate them for an award today," Cr Lake added.
Visit Council's website to nominate someone online, or to download a nomination form.
The winners will be announced as part of Australia Day celebrations on January 26, 2015.
For further information, visit campbelltown.nsw.gov.au/AustraliaDayNominations or phone
4645 4515.