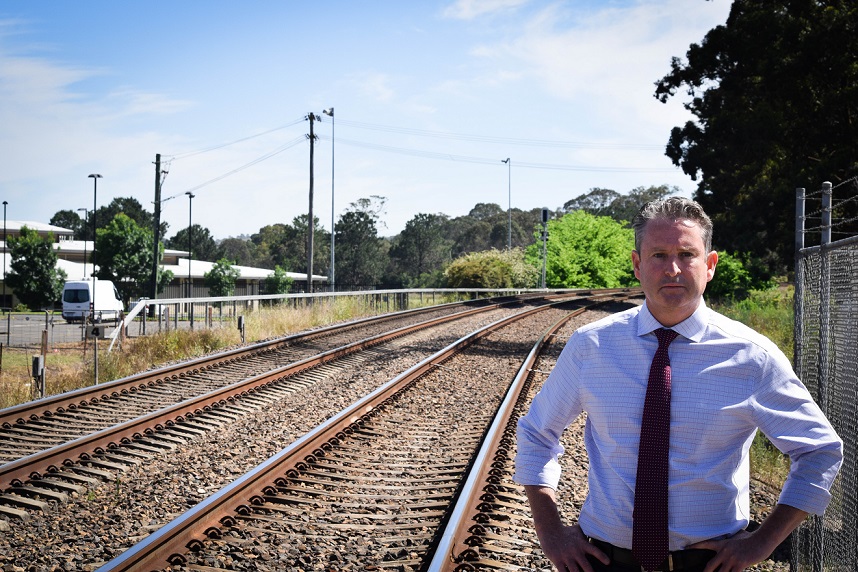 Slowly but surely, more and more houses are going up in Campbelltown's newest boom suburb, Menangle Park, as the construction pace picks up.
In the next 10 years close to 4,000 homes will be built and more than 10,000 people will live in Menangle Park.
One would expect there would be plans to make sure vital infrastructure becomes available as more and more residents move into Menangle Park.
This would include an electrified train service between Macarthur station and Menangle Park station as well as the provision of commuter car parking.
The State Government massively underestimated the need for commuter parking at Edmondson Park and Leppington and is now scrambling to catch up, building multi-level car parking stations.
But have they learned any lessons from these debacles?
It seems not, according to local MP Greg Warren, pictured above at Menangle Park station, who put the transport minister under the spotlight this week.
Judging by his response, infrastructure planning for Menangle Park is not even on the horizon.
Mr Warren says that means the thousands of residents moving to Menangle Park could be left in the lurch by the Berejiklian Government.
Mr Warren recently asked a number of questions about the future of Menangle Park train station. In response, transport minister Andrew Constance said there were no plans to provide "additional commuter parking" at the train station.
Mr Warren pointed out that the minister failed to acknowledge commuters currently park on the grass and dirt on the eastern side of Menangle Park station.
The land on the western side of the station is privately owned by Club Menangle.
In his response, Mr Constance pointed to the Future Transport 2056 Strategy which identified the "need for passenger rail improvements south of Macarthur", but refused to provide any guarantees about the electrification of the line south of Macarthur.
Mr Warren said Menangle Park was set to become another case of the government dumping thousands of people in one area without access to adequate infrastructure.
"Menangle Park train station and Macarthur train station are about seven kilometres from each other, yet it feels like they are worlds apart," Mr Warren said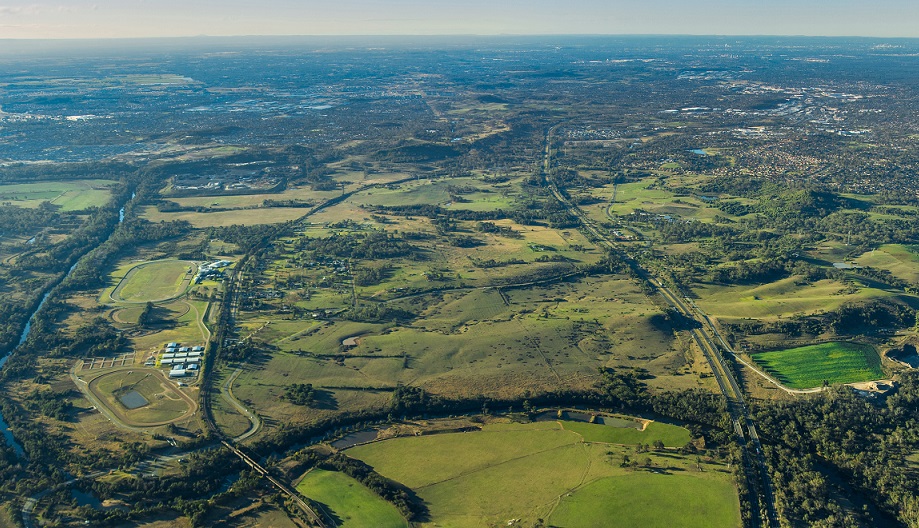 "The landscape of Menangle Park will change forever due to this government's land release strategy, yet that same government refuses to provide residents with access to basic 21st infrastructure like commuter parking or an electrified train service.
"The Minister said the NSW Liberals won't provide 'additional' commuter parking spaces – in other words, they won't provideany commuter parking spaces.
"Those commuters will instead have to jostle for the limited spaces at Macarthur, Campbelltown and Leumeah stations.
"The NSW Liberals don't understand that there is a big difference between building houses and creating a community.
"A community cannot exist or thrive without adequate access to schools, hospitals, roads and public transport links."