Macarthur FC coach Ante Milicic says he's happy his team boasts more wins than losses at this stage of the premiership.
After 15 rounds, the Bulls boast eight wins, two draws and five losses, which puts them third on the A-League ladder with 26 points in their saddle bag.
But this is where it gets serious as the competition enters the business end of the season, even though you won't get Milicic mentioning the F word – that's F for finals of course.
Speaking ahead of the clash with Brisbane Roar this Friday night at Campbelltown Stadium, all Milicic will say is that he's happy with his team's performances in the last month.
"Yes, we have had a few good weeks, but we need to build on that,'' he said.
"We came into this league wanting to be competitive, and that's what I am pleased with, that we have more wins than losses.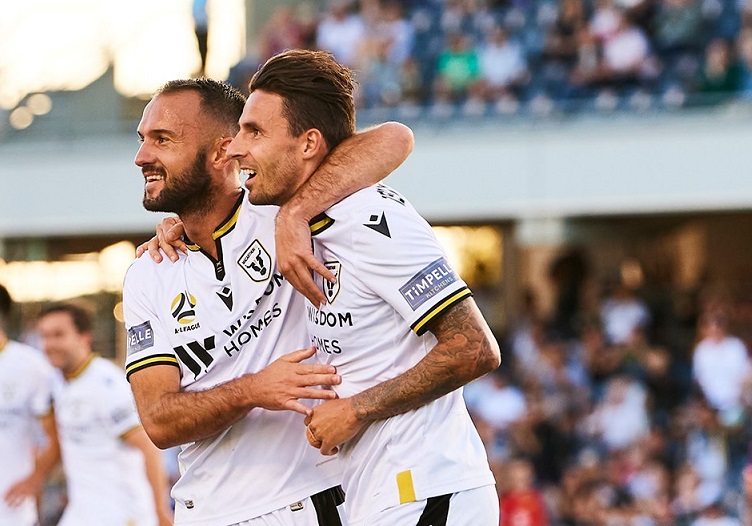 "We're in a good space right now, but there's a lot of good sides in this competition, and you have to be on every game to have a chance to get the points.''
Milicic confessed that the Bulls were still very much a work in progress 15 rounds into their inaugural season.
"We are all still getting to understand each other's strength, and there is still a lot of work to do there,'' he said.
"Last month I have to say I was pleased with the progress, but as a new side, we still need to Improve on everything.
"I am still learning along with the players.''
In last week's game against Perth Glory the Bulls wrapped up the match by half time, courtesy of two goals by Matt Derbyshire.
The brace kept Derbyshire in second spot with 10 goals so far, three behind Melbourne City's sharpshooter Jamie Maclaren, who has a game in hand.
The 2-0 victory made it three on the trot for the Bulls, who will be shooting for four out of four against the Roar on Friday night.
Kick off is 7.05pm.