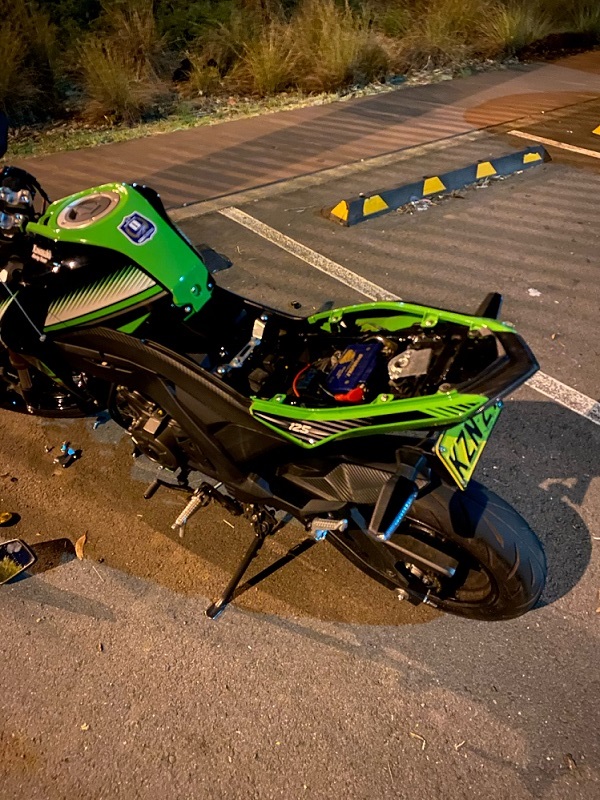 Dino Sungkar is a chef who catches a train from Leppington station to get to work at Circular Quay.
About three years ago Mr Sungkar tried driving a car from his home in Austral to the station.
But as is well documented there has been a massive shortfall of parking spaces available at both Leppington and Edmondson park stations.
Frustrated, the father of one switched to riding a bicycle to Leppington station.
That worked well for him, until his bicycle was stolen.
Mr Sungkar then paid around $4,000 for a second hand Kawasaki Z125 motorbike.
Then he discovered – the hard way – Leppington station didn't have designated parking spaces for motorbikes so he copped a fine.
He started parking his bike in a car space and all was well until the night of Friday, January 22.
Mr Sungkar returned from work at Circular Quay to find his bike had been seriously damaged, ostensibly by someone who had tried to steal it but failed.
"Leppington station is nice and new, but does not come with parking and security,'' Mr Sungkar told the South West Voice.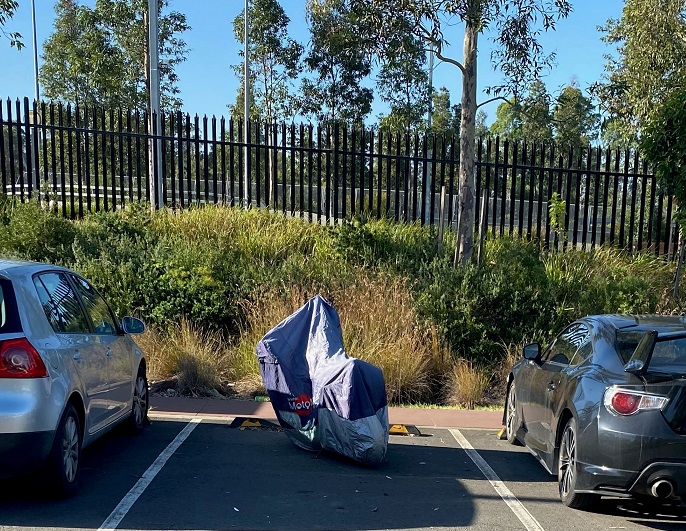 His insurance company is currently assessing the damage to his bike, but he thinks it could be a write off.
"I made a complaint to the station master, but I just want to share my story, because this could happen to everyone,'' he said.
"Hopefully, the government will more show concern and do something to improve safety and security at Leppington Station.
"And I just hope the police can catch those that damaged my bike,'' Mr Sungkar said.