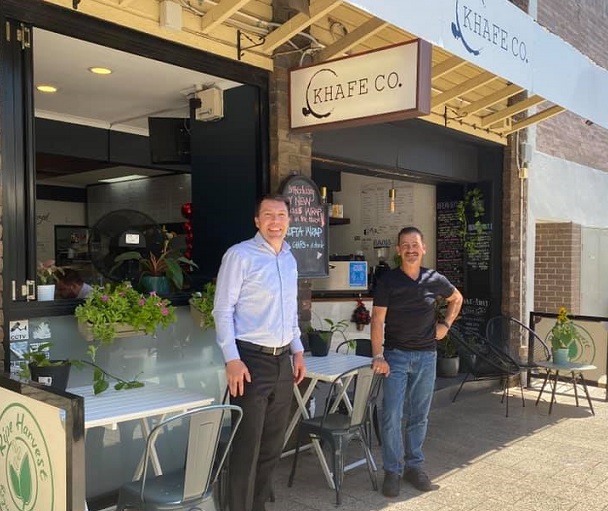 Residents are being encouraged to shop locally this Christmas with a series of On Q Christmas specials to support businesses on Queen Street.
As part of the On Q activation project, retailers, cafes and restaurants have partnered with Campbelltown Council to offer the booklet which contains vouchers for a range of deals from more than 40 businesses valid throughout December.
On Q is a year-long program to test and trial new ideas within the Queen Street precinct to help inform long term plans to improve the area's aesthetic, accessibility and liveability while also helping local business to thrive.
"Small businesses have been at the forefront of dealing with the impacts of Covid-19's impact on the economy so this is a great way of supporting people in our CBD in the lead up to Christmas," says mayor George Brticevic, pictured above in Lithgow Street.
"Our local economy is powered by small businesses who offer a great range of services and products to our community," Cr Brticevic said.
"This is just one part of a larger program which will bring some exciting new ideas to the Queen Street precinct over the coming months," he said.
The revitalisation of the Queen Street precinct is a priority project in council's reimagining Campbelltown city centre master plan over the next five years.
The project is funded by the NSW Government through the Streets as Shared Spaces grants.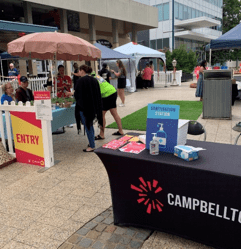 The On Q specials booklet is available at the Campbelltown Civic Centre, the On Q Christmas Markets or any participating business.
As part of On Q a range of crafts, arts, jewellery and other gifts will be available at the pop-up markets to be held from 11am to 2pm next Thursday, December 17 at the corner of Lithgow Street and Anzac Lane.
The markets, pictured, have been running for the past two weeks but next week's will be the last for the year before Christmas.