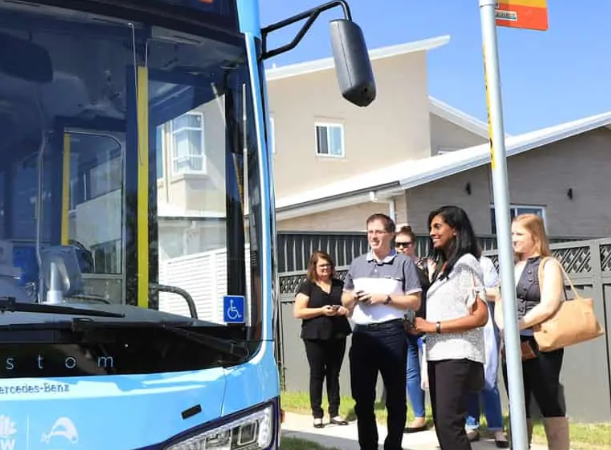 More services are on the way for the popular bus route 896 between Campbelltown to Oran Park via Gregory Hills.
More than 180 weekly services will be added to the route before Christmas.
As part of the increase, there will be more services later in the evening seven days a week.
State Member for Camden Peter Sidgreaves said the boost to services was part of the NSW Government's growth services program.
"There will be a service every 15 minutes from Oran Park to Campbelltown during the morning peak and from Campbelltown to Oran Park during the afternoon peak and every 30 minutes across the rest of the day and on weekends,'' the MP said.
"This is a key route for students travelling to Campbelltown TAFE, shoppers heading to Macarthur Square and Narellan Town Centre, and for customers connecting to trains at Campbelltown and Macarthur Stations."
The services are being delivered as part of the NSW Government's commitment to introduce 14,000 additional bus services across Greater Sydney over the next four years.
Since 2011 more than 38,000 additional bus services have been delivered, with over 3,000 of these in Sydney's South West region.
Mr Sidgreaves said the new services in the Macarthur region will give Busways customers more choice around when they travel.
"The NSW Government is committed to delivering the best public transport network possible and the extra services on this route will help to meet the demand from customers," Mr Sidgreaves said.
The new timetable will commence on December 20.
Bus commuters will be able to plan their journey at www.transportnsw.info