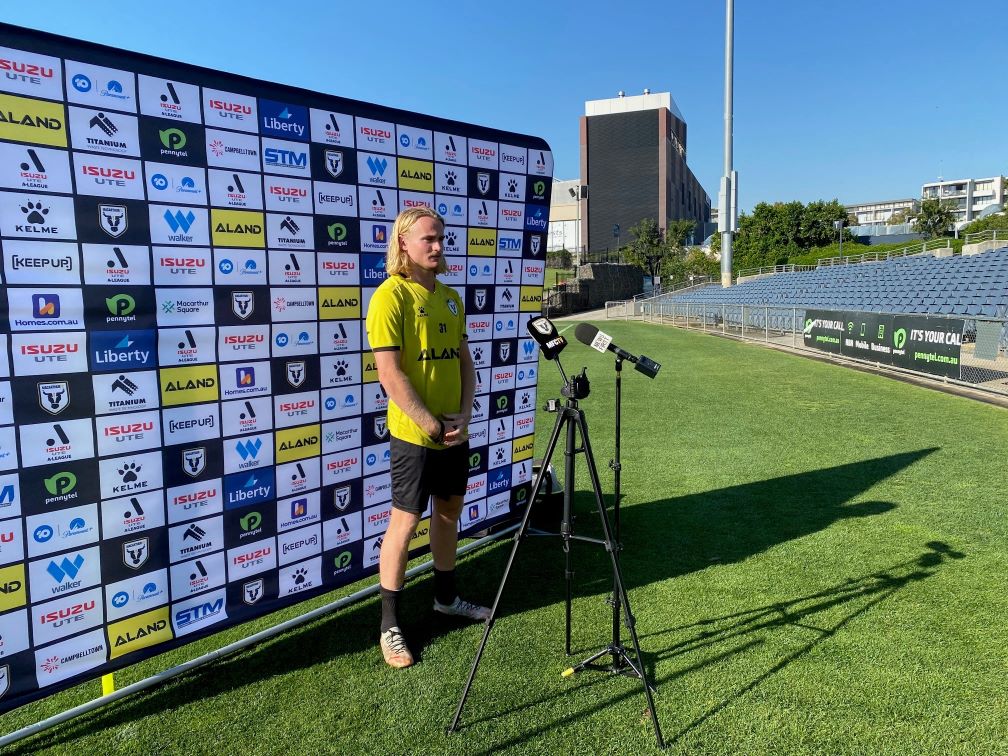 Sunday night's game against the rampaging A-League leaders Melbourne City doesn't faze Bulls coach Mile Sterjovski.
Not even when a cheeky journalist quotes to him the massive chasm between the two teams' goal differences after 20 rounds.
City's is plus 19, while Macarthur FC has a minus 13 differential in goals scored and conceded so far.
So, we ask the head coach, without giving away your game plan, are you likely to put more emphasis on defence for this game?
"When you look at their squad, Melbourne City boast a a Socceroos frontline,'' says Sterjovski, a former Socceroo himself.
"But when we play, we want to stop everyone from scoring, it does not depend on the opponent,'' he says.
"What we always aim for is to try to stop our opponents from scoring and for us to score as many as we can.''
Talking about scoring goals, Macarthur FC will welcome back with open arms young forwards Jed Drew and Lachie Rose for Sunday's big clash at Campbelltown Stadium.
Rose (pictured above), who is back after recovering from injury, also spoke to the media before the team's training run at Campbelltown Stadium this morning.
He said he had returned earlier than expected because he stayed mentally strong during the rehab.
"That's what it takes, and now I am excited to be back,'' he said.
Rose, a fan favourite since the Bulls ran on for their very first A-League game back in 2021, will add energy to the Bulls, who went down 4-1 to the Mariners in Mudgee last week.
"I want to be better than I was before the injury,'' he said.
"I want to perform better than before and help the boys with a big game this weekend.
"Hopefully I can put a few into the back of the net.''
With seven rounds left, the Bulls are three points out of the top six, and will need to win as many games as possible if they are to play finals football in the 2022-23 A-League season.
It starts with upsetting Melbourne City on Sunday night at Campbelltown Stadium.
Incidentally, the start of the game has been moved back to 7pm from the original 3pm kick off.