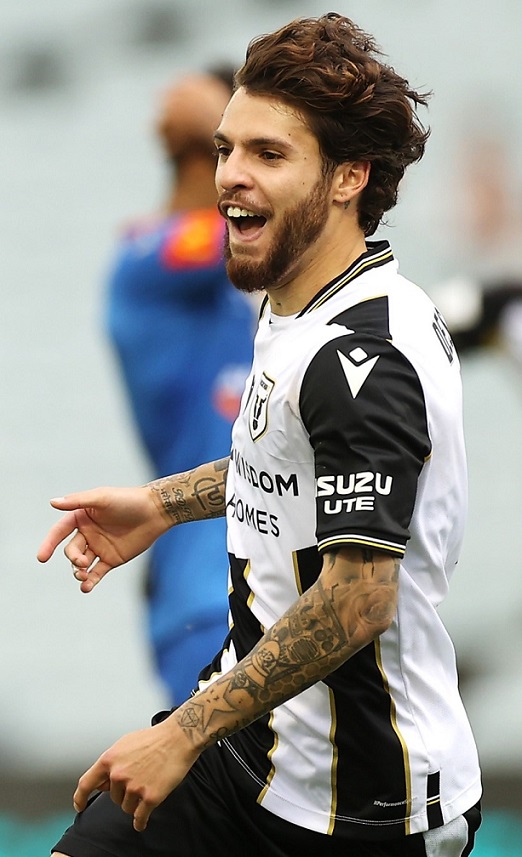 Macarthur FC's comeback 2-1 victory against Newcastle Jets at Campbelltown yesterday showed once again that this team has character.
Their preparation for the return to Campbelltown was a shambles, thanks to the increasingly tense Covid situation.
Coach Ante Milicic said that he did not see his players after Wednesday, and he went into the game worried about how things could turn out.
To make matters worse, a Macarthur FC player tested positive to the virus on Friday.
Milicic also has a stack of players out injured – players who would be automatic selections every week, including Ulises Davila and Tomi Juric.
As if all that wasn't bad enough, the weather forecast for Sunday afternoon in Campbelltown was for a shocker.
In the end, the wild weather stayed home, as did many fans, unfortunately.
But that did not stop the machine that is being built at Campbelltown by Milicic and his crew.
Newcastle came out all guns blazing and looked set to inflict the first defeat of the season on the Bulls.
When goalie Filip Kurto was sent off 18 minutes into the first half, leaving the Bulls with 10 men, they just shrugged it off and kept having a dig.
But they couldn't stop the Jets from scoring, with the goal coming 10 minutes before the half time break, and off a direct free kick not far from the penalty spot.
The visitors had most of the possession in the first stanza, but the Bulls would have felt they were a chance to get back into the game in the last 45 minutes.
"I told the boys to keep going and the goal would come, and I had no doubt if we got one, we could win this game,'' Milicic said in the post match media conference.
And the goal, off the boot of Daniel de Silva2, was a beauty, curled into the back of the net, giving the Jets goalie no chance to make a save.
De Silva, who joined the Bulls this season, put in the cross in the 84th minute that James Meredith headed in for the winner.
The win means the Bulls are undefeated after five rounds, with four wins and one draw.
They are at the top of the table on 13 points, one more than the other league newcomers, Western United.
This Sunday, Boxing Day, the Bulls host Sydney FC in round six. Kick-off is 7.45pm. Get down there if you want to see a football team with character.