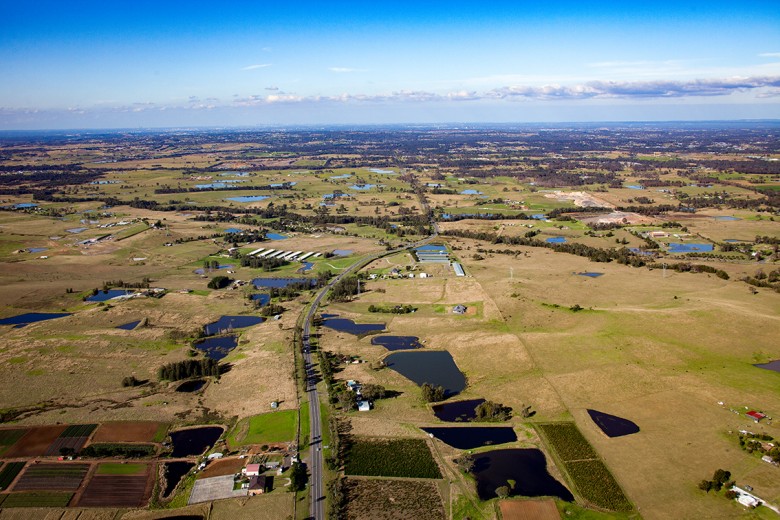 Wollondilly resident Ray Smith was disappointed but not surprised NSW transport minister Andrew Constance has once again confirmed property owners affected by plans for the M9 Outer Sydney Orbital will be in limbo for many years.
Mr Smith, whose eight acre rural property is located half way between Douglas Park and Menangle, has been pushing the state government to at least gazette the proposed corridor for the giant transport route.
Such action would mean the acquisition of properties – and peace of mind for owners sooner rather than later.
But after releasing controversial maps of the route without consultation almost three years ago, the state government has now gone on the defensive, leaving owners in a terrible position.
"People cannot sell or improve their properties because they are under the intent of compulsory acquisition,'' says Mr Smith, who recently enlisted the support of his federal MP, Angus Taylor.
The Member for Hume wrote to the transport minister on behalf of his constituents.
Ray Smith, while grateful to Mr Taylor, says he was "very disappointed with the transport minister's reply''.
"This has been going on for three years next March,'' he said.
"It has seen more than 200 property owners left in limbo because the NSW government refuses to gazette the M9 corridor.''
In his reply, Mr Constance said that strategic planning is continuing for an Outer Sydney Orbital to accommodate a motorway and dedicated freight rail line, ultimately between the Central Coast and the Illawarra, via Western Sydney.
"Transport for NSW is working with the Department of Planning, Industry and Environment (DPIE) on a final alignment, while planning for the future growth of Western Sydney.
"DPIE is also finalising its plans for the Western Sydney Aerotropolis, which encompasses land in the Badgerys Creek area,'' wrote Mr Constance.
"There is no time frame yet for confirmation of the corridor's final alignment, however it should be noted that construction of the future transport link in the corridor is anticipated to be many years, even decades away.
"Land would not be acquired until close to the time of construction.''