In assembling their inaugural squad, Macarthur FC have signed Socceroos, an English international and a mix of experienced and young players.
Now they have added a French connection after Loïc Puyo agreed to become the 13th member of the Bulls.
Puyo, 31, has amassed 192 professional appearances across the top three French leagues, most notably with French first tier outfit SCO Angers and Amiens SC in Ligue 2.
The 5-foot-9 central midfielder becomes the second international to join the A-league newcomers for their inaugural campaign after Englishman Matthew Derbyshire's announcement earlier in the year.
With 22 goals and 18 assists, the addition of Puyo further strengthens the Bull's midfield in preparation for their debut in the national competition, which will start on December 27.
"We are delighted to welcome Loïc into our inaugural playing squad for the 2020/21 season,'' says Macarthur FC head coach Ante Milicic.
"He has strong composure on the ball, very technically sound and good range in passing. He will be an excellent fit in the way we want to play our football.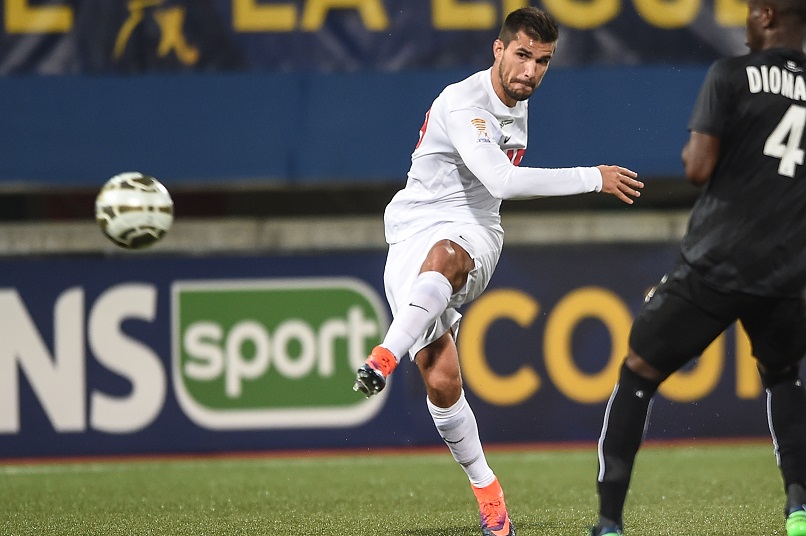 "This will be the first time Loïc has played football outside the French leagues and I'm looking forward seeing him play in the A-League," Milicic said.
As for the Frenchman, he is excited about playing for Macarthur and in the A-League.
"To be part a new club and join the inaugural squad is something I never thought I would have the opportunity to do,'' Puyo said.
"I'm looking forward to the challenge and playing in the A-League for the Bulls."
Puyo will join Macarthur FC training on the completion of mandatory 14 days hotel quarantine, in line with current government regulations.
The Macarthur Fc Bulls squad assembled so far is made up of:
Loïc Puyo
Aleksandar Jovanovic
Moudi Najjar
Jake Hollman
Aleksandar Susnjar
Milislav Popovic
Denis Genreau
Nick Suman
Adam Federici
Mark Milligan
Tommy Oar
Ivan Franjic
Matt Derbyshire.