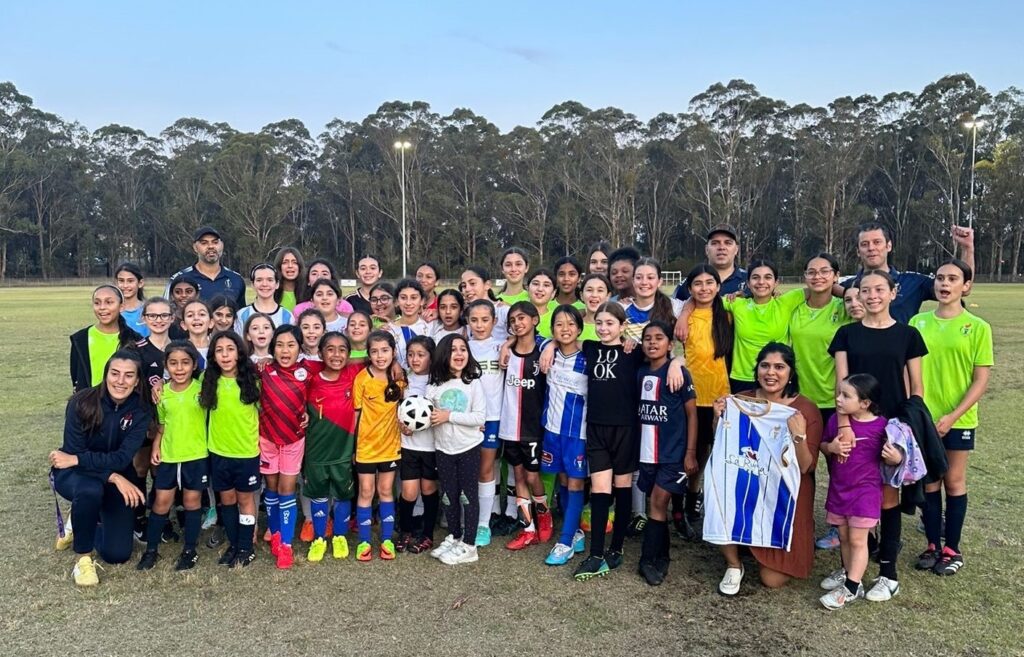 There's a very good reason for all the smiles from these Liverpool Olympic Football Club players and parents – they are among the latest beneficiaries of the success of the 2023 FIFA Women's World Cup held in NSW and other parts of the country.
Olympic, who call Hoxton Park Reserve home, will share in $3.2 million allocated to local sporting organisations by the NSW Football Legacy Fund.
The money will be used to fund construction of new facilities and participation initiatives that will benefit local football players and volunteers.
Damien Gauci from Liverpool Olympic Football Club's committee said the club was committed to increasing football participation and making the amenities at Hoxton Park Reserve female friendly and accessible for all abilities.
"The funds from these grants will assist the club in their plans to have all players training and playing games in suitable facilities with safe equipment, including our disability group, SNAPParoos,'' he said.
"The benefit to the community will be across all ages, genders and abilities.
"We thank the NSW Government and Football NSW for awarding these grants to Liverpool Olympic FC, and also our local MP Charishma Kaliyanda for her ongoing support to our club."
Ms Kaliyanda said funding for local clubs was a positive step forward.
"The NSW Football Legacy Fund is ensuring everyone from local girls and boys lacing up their boots for the first time to participants in our elite regional development programs are benefitting from NSW hosting games at the FIFA Women's World Cup 2023,'' Ms Kaliyanda said.
"In years to come, local players that shine on the world stage will have used facilities and participated in programs directly funded through this program.
"I congratulate Liverpool Olympic FC and look forward to seeing these projects completed and delivered to their members and community."