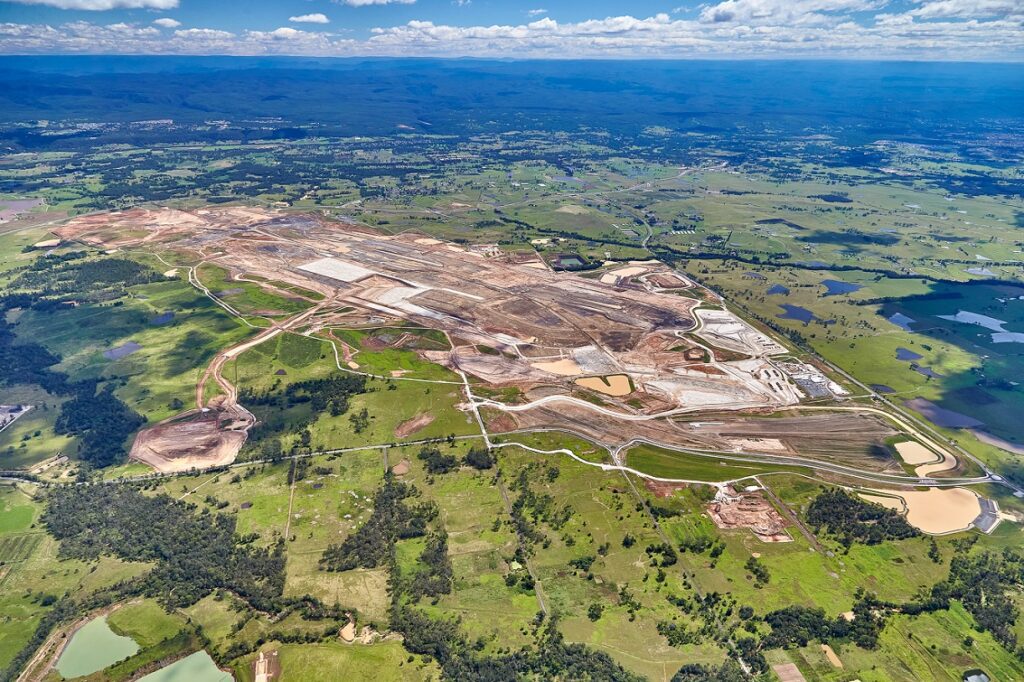 Landowners across outer South Western Sydney are trying to come to grips with a state government proposal which means they will pay a 20 percent tax on the sale price of their property.
Under the local contributions reforms, which could become law as early as July 1 this year, landowners who benefit from rezoning will be asked to contribute to the cost of providing the land needed for local public infrastructure.
"The obligation to contribute to the costs of land acquisition is created when the land is rezoned, but the requirement to make the contribution is triggered when the land is either sold, or developed, whichever comes first,'' says the state government.
The construction of Western Sydney airport at Badgerys Creek (pictured) and the aerotropolis means that greenfield land across outer South Western Sydney is set to be rezoned for residential or industrial development in the next 20 years.
Which means these so called reforms will affect a large number of local landowners.
One of them is Brian Stratton, who owns a property on Greendale Road at Bringelly and is worried that this is an attack on landowners like himself.
In an email to his local MP, Peter Sidgreaves, the state member for Camden, Mr Stratton doesn't pull any punches.
"I have just learnt of the government's proposed infrastructure contributions reforms.
"I am alarmed,'' wrote Mr Stratton.
"I cannot believe that your government would be prepared to sell out myself and other landowners to the big end of town.
"In close to the 50 years I have owned my property there have been numerous attacks on the landowners of Western Sydney.
"The most recent being the riparian fiasco.
"This present proposal is but another tax to be imposed on those who may already be subjected to land tax, capital gains tax, and in time be faced with escalating council rates.
"Mr Sidgreaves, let us forget the lobbyists, the spin doctors and the corporations they represent, for any reasonable person would be forgiven for believing that this proposal is designed to increase the profits of developers,'' Mr Stratton said in the email.
The proposed reforms were on exhibition later last year and were accepting submissions from the public up until Christmas Eve.
Mr Sidgreaves rang Mr Stratton a day after the email was sent to further discuss his stand on the proposed reforms.
The state governments says it will now review all feedback received during the exhibition period before putting in place legislative and regulatory amendments.
"The land value contribution will only be applied to land subject to future rezoning after the reforms commence,'' it says.