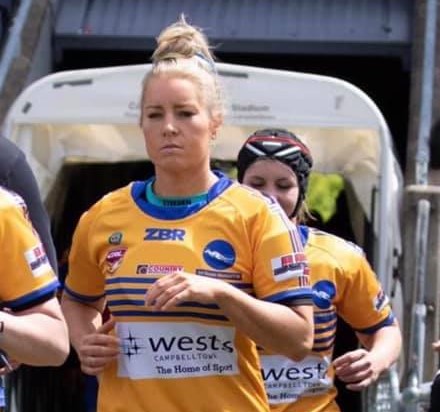 Campbelltown City Kangaroos rugby league club are one of the oldest sporting organisations in the region.
But while they're proud of their 113 year history, the Kangaroos have their eyes firmly set on a long and successful future.
The club have just appointed Michelle Shakespeare on the board of directors for the 2022 season to fill a casual vacancy.
Ms Shakespeare, pictured, played for the Kangaroos women's side in the past two seasons.
In a statement on social media, the club said they "felt it essential that our growing women's program now have a direct voice and representation on the board''.
"Michelle expressed an interest in joining the committee and has accepted the role for 2022 (and hopefully beyond).''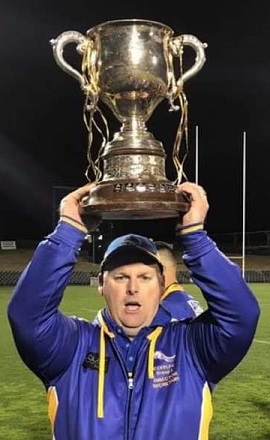 At their recent AGM, the club awarded life memberships to two Kangaroos stalwarts, Alex Melville and Chris Williamson, for outstanding service.
Mr Melville has been involved with the club since 1980 as a ballboy, player, coach, director and secretary.
The board said he has worked "selflessly and tirelessly'' for the club and was the driving force behind the reformation of the senior Kangaroo club in Group 6.
Mr Melville was awarded the prestigious Jim Doc McLean Medal in 2020 for his long standing contribution to Group 6 Rugby League.
Chris Williamson was awarded Life Membership for his amazing on field contribution in which he has played 13 consecutive first grade seasons and more than 200 first grade games for the Kangaroos between 2009 and 2021.
It included the memorable Group 6 first grade premiership victory in 2017.
Chris Williamson has been a leading player in the Group 6 competition for the Kangaroos for over a decade and has also been the treasurer of the Club since 2018.
"Chris and Alex now join a very select band of people who have received Life Membership during the 113 year history of the Campbelltown Kangaroos,'' the club said.