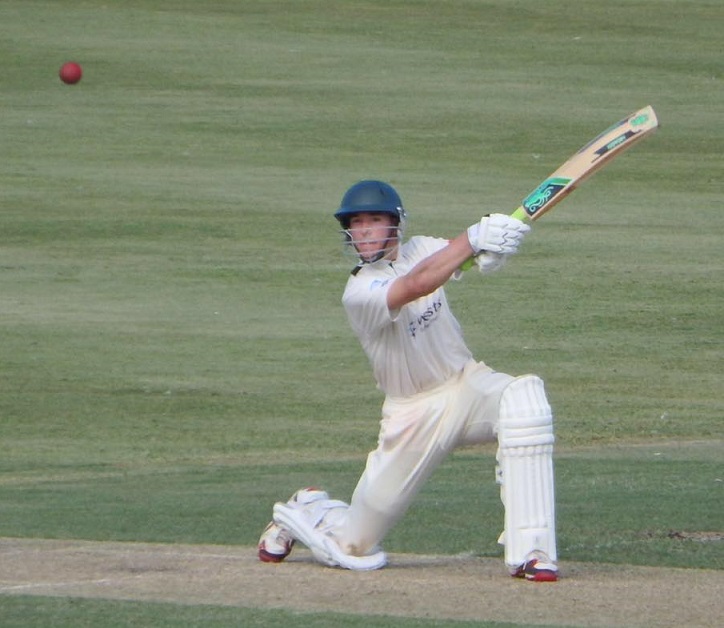 Campbelltown Camden Ghosts suffered the rare indignity of an outright defeat against competition leaders Randwick Petersham on the Australia Day weekend.
With just four rounds remaining in the 2019-20 Sydney Premier Cricket season, the heavy loss almost certainly spells the end of the club's hopes of breaking their 34 year silverware drought.
The Ghosts would have to win their remaining four matches to sneak into the finals this season.
Batting first in the round 11 fixture played at Coogee Oval, the Ghosts made just 158.
But it was a second innings batting collapse with just 120 runs on the board that meant the home side did not even have to bat again, having made 301 in their first innings.
The only Ghosts standouts in a woeful batting performance were opener Phil Wells, who made 44 in the second dig, while Jackson Isaaka compiled a solid 65 in the first innings.
Isaaka, who is pictured above, hit eight boundaries during his 137 minutes at the crease, but his effort was in vain.
As was Luke Courtney's mighty bowling performance in taking five Randwick Petersham wickets for 101 off just over 22.4 overs.
Ben Patterson chimed in with 2 for 42, but again they were the only two bowlers that stood up to the home side.
The Ghosts are back at Raby in round 12 this Saturday, when they host Sydney University, another club near the top of the ladder.
The two day match will be followed by a trip to Penrith to tackle the home side in another two day match.
The final two rounds, 14 and 15, will see the Ghosts at home, when they will host Blacktown Magpies followed by Hawkesbury in the final match of the season.