"I volunteer in this area because I live here, I care about the area a lot and I enjoy helping people. This area truly is my life and I will always be here to help anyone."
These words from Camden's 2020 Australia Day citizen of the year Brett Atkins reflect how a lot of local people think in the Macarthur region.
Atkins himself reflects what the local people are all about: he's a bush fire volunteer at not one but two brigades and he uses his great photographic skills to capture local life for posterity, covering events great and small throughout the year.
He is also president of the Macarthur Photographic Society, the resident photographer at Camden Museum, and volunteers as an art director for the Camden art prize.
Atkins, was selected as the citizen of the year from a list of 16 nominees at Camden Council's annual Australia Day awards on Sunday, January 26.
He said he was overwhelmed at his award win.
"The biggest attribute to this area is the people," he said.
"I am proud to be a part of the Camden Community because I feel the community down here just comes together for everything and it is very special.
"We have everything here – we have the scenery, the community, the shops and the beaches are not too far away – so it is beautiful,'' he said.
First unit leader of the First Narellan scout group, Rebecca Halcomb, joined Atkins on the podium after being named Camden's young citizen of the year award for 2020.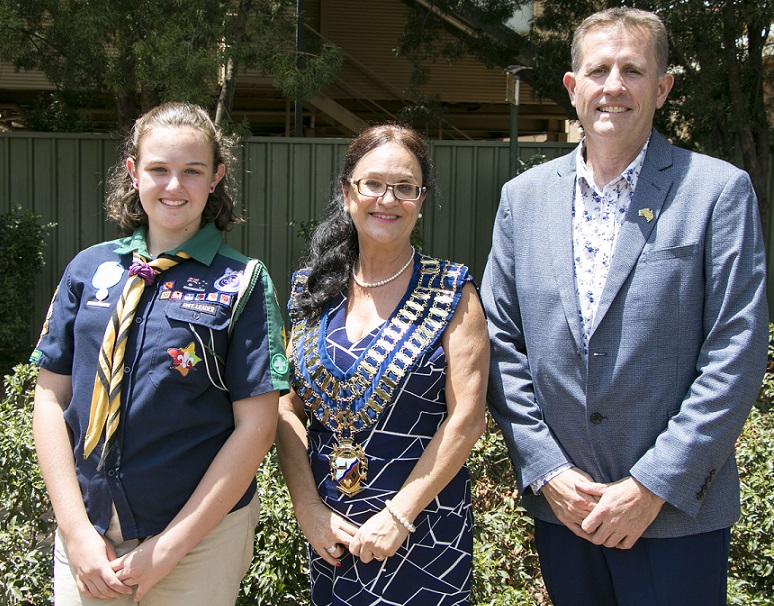 "This award is really special to me. It's not only a huge achievement for me, but it also acknowledges the hard work the entire of First Narellan scouts does for youth in our community," she said.
"I love being a part of the Camden community because it's vibrant, exciting and inclusive. This makes it a beautiful place to live and it's full of opportunities for young people to thrive."
Mayor of Camden, Cr Theresa Fedeli, said Atkins and his fellow Australia Day Award recipients were all worthy of their awards.
"I'd like to congratulate our 2020 Australia Day award winners, in particular citizen of the year Brett Atkins and young citizen of the year Rebecca Halcomb," Cr Fedeli said.
"We are so lucky to have such fantastic people in our community."