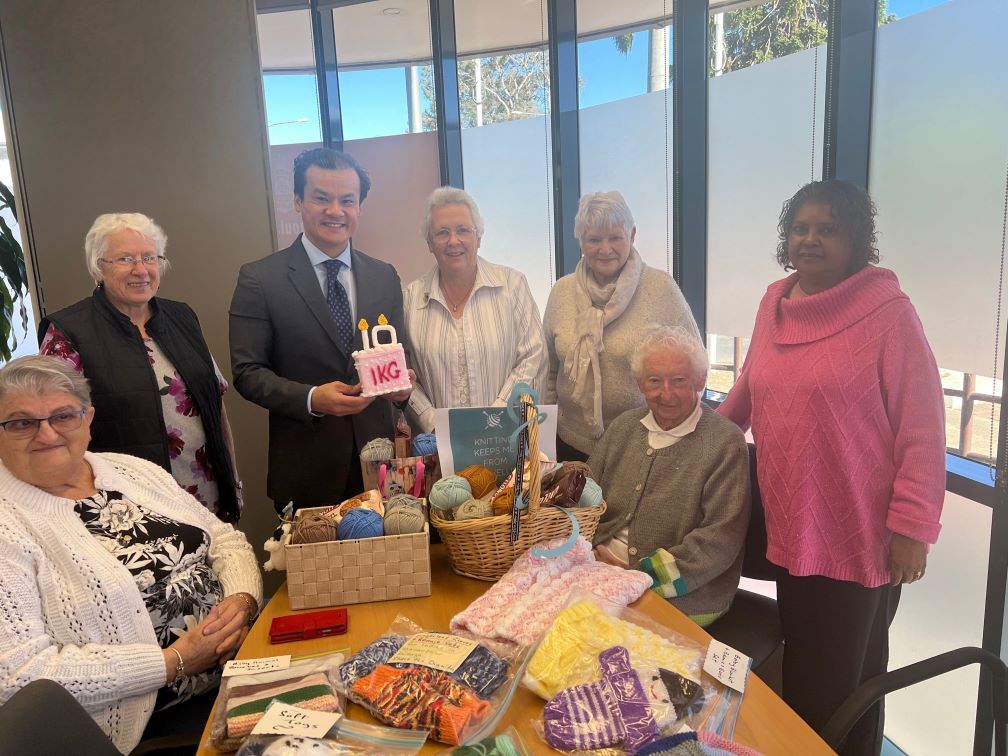 Since forming, the Ingleburn Knitting Group has created many knitted items for premature babies, for the local hospitals, women's refuge centres and dementia patients, among others.
It has grown from a small gathering of around 10 people to more than 50 members and meets every Tuesday at the Greg Percival Community Centre in Ingleburn.
Ingleburn Knitting Group celebrated its 10th anniversary earlier this month, and the compliments included a generous acknowledgement from local MP Anoulack Chanthivong.
"I'd like to congratulate the Ingleburn Knitting Group on its 10-year anniversary. A remarkable milestone that deserves recognition," Mr Chanthivong said.
"Importantly, the group has brought like-minded people together to create, connect and collaborate.
"I've visited the group on numerous occasions and always enjoy their companionship and camaraderie. A great bunch of people who love to knit and enjoy sharing their passion with others," he said.
xxxxx
Picton railway station has just celebrated its 160th anniversary. When it was officially opened on July 1, 1863, it meant that the main southern railway line had reached as far as Picton.
xxxxx
In a recent interview with the independent MP for Wollondilly Judy Hannan, we asked her what she thought about the single lane Victoria Bridge that provides a bypass of the town centre in Picton.
Her colourful reply didn't make the cut for the story on her election victory, but is worth an airing here in Macarthur Chatter, without any further comment from us.
"Well, the Victoria Bridge is owned by the state government, and I think it's fit for purpose for some fairy lights and a long table dinner,'' Ms Hannan said.
xxxxx
Stories of people who have worked for one employer for many years are becoming almost as rare as hen's teeth.
But there is still the odd one around, including Karen Hansen, who was almost part of the furniture at Wests Leagues club at Leumeah. Ms Hansen has just left Wests after more than 30 years of service there.
We wish her the best of luck in her new endeavours.
xxxxx
The recent departure of Campbelltown Council director of city governance Phu Nguyen is more in line with modern trends – he was in the job for five years.
Phu, who was seen by many as the next general manager of council, received a glowing tribute from mayor George Greiss at his last council meeting.
"Phu has contributed significantly to our city and organisation over the past five years,'' the mayor said.
Phu has accepted an offer to become the CEO of the City of Onkaparinga in South Australia.
xxxxx
Catholic priest Michael Healy has been serving the Campbelltown community for 55 years.
To mark the milestone, MP Greg Warren paid tribute to Father Healy in parliament.
"He is a local icon and priest who has served at St John the Evangelist in Campbelltown and St Thomas More in Ruse,'' Mr Warren said.
"Since he migrated from Ireland, he has stood up and served our community not only in his faith but by providing support for women's support groups, youth support groups and many other people.
"He is an amazing man. Last Friday marked 55 years since his inauguration as a priest. We are so proud of him.''
xxxxx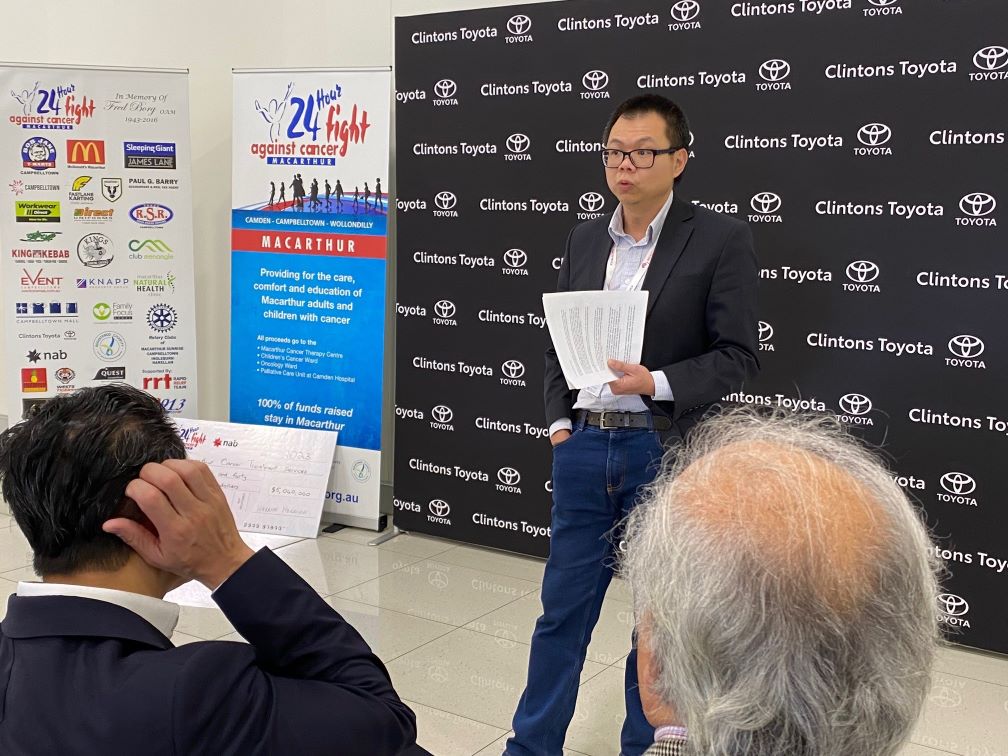 Local charity 24 Hour Fight Against Cancer Macarthur recently donated an $80,000 state of the art surgical machine for use in the local health services.
Called SCOUT, the machine helps with streamlining of theatre time and increases patient comfort.
Not long after, 24 Hour received a message from surgeon Dr Andrew Ong (pictured above), which said: "Seven breast cancer surgeries being done at Campbelltown Public Hospital today. First two cases already done – both using the new machine and both patients going home this morning. Never would have been possible otherwise without this equipment. Thank you 24 Hour.''