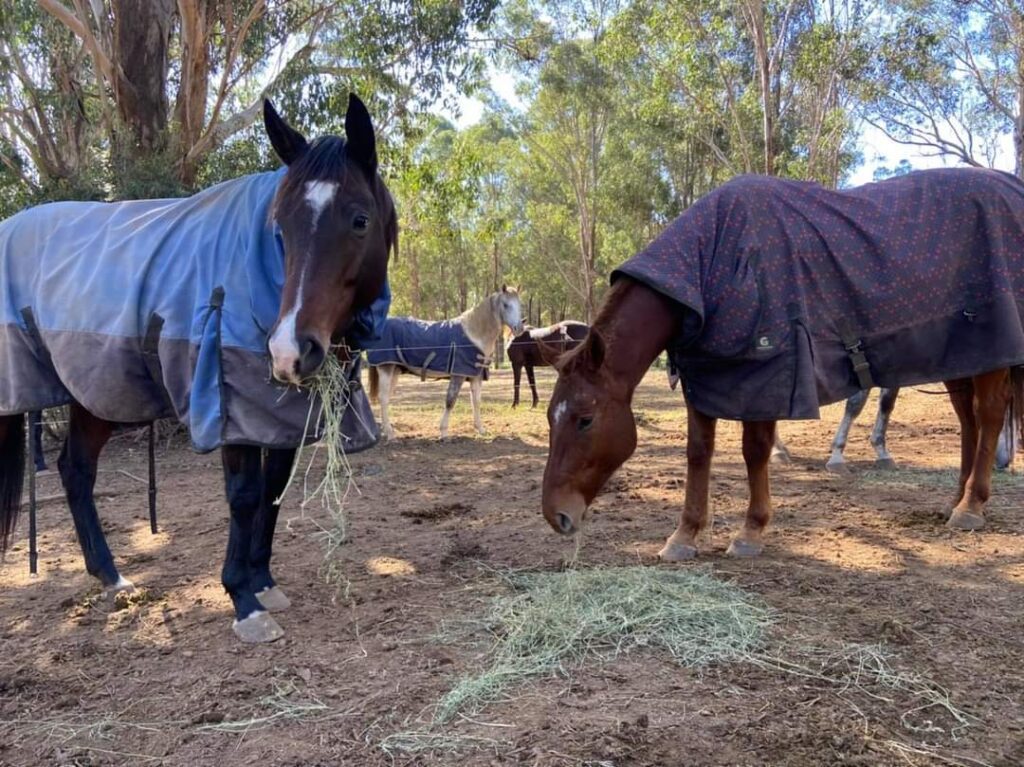 A community campaigner has come to the aid of Elouera horse rescue and rehabilitation farm in Bringelly.
The farm has received a notice from Liverpool Council giving it 28 days to remove unauthorised fill or face a substantial fine.
Michael Andjelkovic says removing the fill from the property could cause Elouera such severe financial hardship they may have to close down their operation.
"This would mean that the horses and animals on the farm would need to be relocated in a very short space of time and the possibility exists that if that is not possible that some animals may need to be put down,'' he says.
Mr Andjelkovic has written to council, pleading for "a reprieve, an extension of time and a stay of execution for the horses of Elouera.''
He believes fill was placed on the farm to redirect stormwater from a pit across the road to a natural flow area.
"This was unfortunately done without council approval and has resulted in the property owners being given 28 days to remove the fill or face a substantial fine,'' he says.
Mr Andjelkovic says Elourea have now engaged a surveyor and geotechnical company to provide reports on the fill.
"I am asking Liverpool councillors to have a heart, show some compassion and grant an extension of time and a stay of execution to Elouera to look for a better outcome for the animals and our community,'' he says.
"From what I have observed the fill placed is not stopping upstream stormwater from entering the property as such but rather is directing the upstream stormwater into a natural watercourse and path that leads to a number of dams.
"This would act as a series of detention basins to slow the flow of upstream stormwater thus mitigating risk of downstream flooding due to a large volume of water flowing in a major storm event as we have recently experienced.
"If this is not the case then certainly action should proceed however it appears based on information provided to me that Elouera is attempting to correct the mistake they made.
"Surely providing some additional time and coming up with an alternative solution on the basis that soil tests show that the fill is indeed "clean fill'' would be a better outcome than insisting that the fill be removed causing a financial crisis that could well lead to the closure of this community horse rescue facility.''
Mr Andjelkovic wants Liverpool Council to consider the matter during its May 26 meeting.