A lot of your money has been spent on consultants over the past few years asking them to come up with ideas to help make Campbelltown great. But the best ideas are free, and this one from Councillor Warren Morrison is a beauty. If he had his way, every piece of history in town – from street signs to monuments and plaques – could be activated using an app on a smart phone.
Cr Morrison wants the council to start with a new estate that hasn't been built yet, Menangle Park.
The reason he wants to start there is because of the rich history of the area, including its links to World War I.
It's well documented that the area where Menangle Park trots run their races on weekends was the training ground for members of the Australian Light Horse brigade which later took part in the famous battle of Beersheba.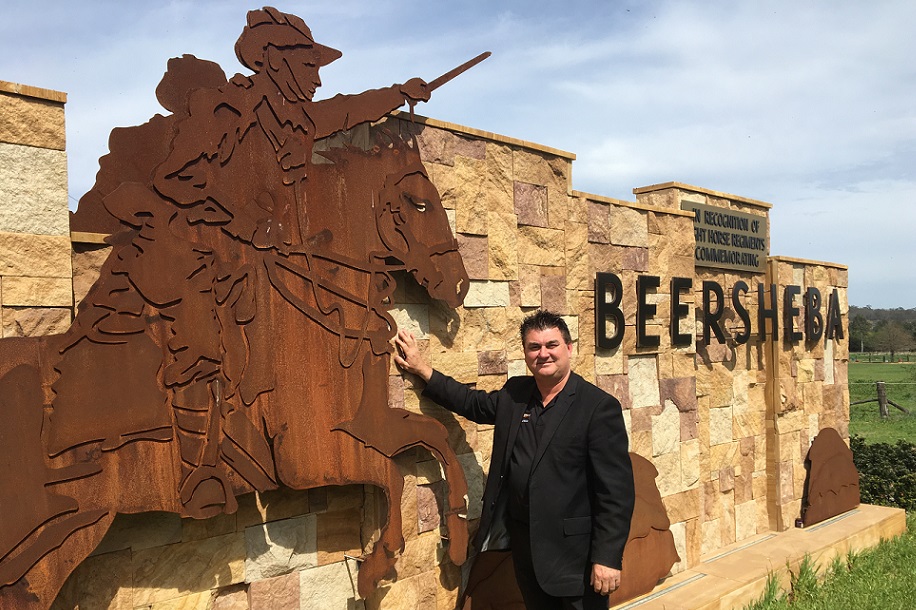 But there's also lots of early farming history on the land where soon new houses will be sprouting from, and Cr Morrison, pictured above, wants to lock in a plan that ensures all of that is not lost for ever to later generations.
His suggestion will go before the council tonight, at its last meeting for the year, and he is hoping that it is supported by his colleagues around the chamber.
Cr Morrison is asking that a feasibility study be held into extending the interactive history project across the entire length and breadth of Campbelltown.
Imagine that you are walking along and you see a street sign with someone's full name on it, say Rose Payten Drive.
We locals know Miss Payten was a terrific tennis player but a visitor to our town doesn't know that.
I reckon if Cr Morrison gets his way it would put Campbelltown on the map; it would be such a great attraction for people to visit to check it out.
It would in my view, go some of the way towards making Campbelltown great.