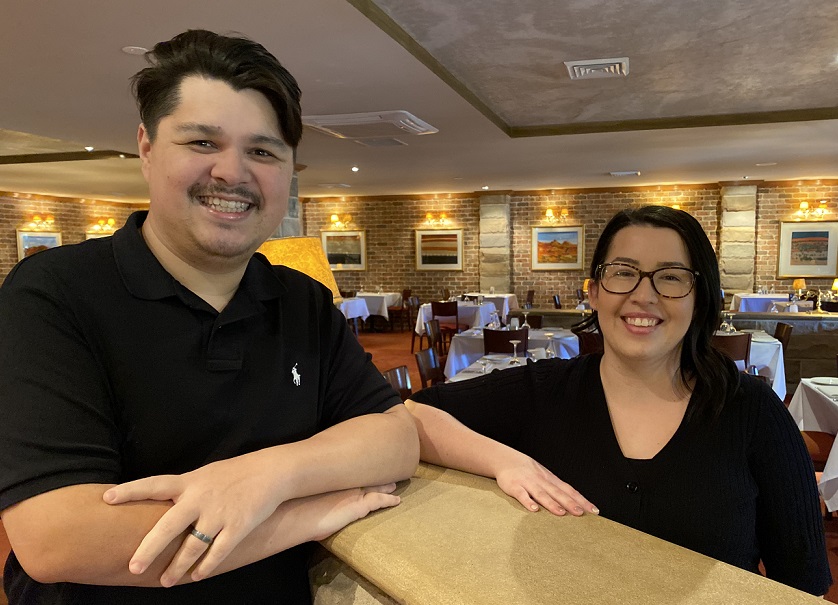 Andy and Charnee Lay are the perfect couple to take over the reins of the Hermitage restaurant.
Certainly Andy has got the pedigree to fill the big shoes left by John Nazim, the founding chef at the iconic Campbelltown eatery.
Charnee has also worked in the hospitality industry, her most recent post as cocktail bar supervisor at Wests Leagues Leumeah,
Andy, 36, who grew up in Leumeah, did his cooking apprenticeship at the Hermitage under John Nazim almost 20 years ago.
But he has also worked and learned off another great local chef, Ivan Weber, when he was running the kitchen at the incredibly popular Rumpole's Brasserie in the heart of Campbelltown.
John Nazim and his family ran the Hermitage from day one until he announced his retirement soon after Covid-19 restrictions forced the closure of restaurants in NSW earlier this year.
A few days before, Andy Lay rang John Nazim to see if he could get a few casual shifts in the kitchen.
And John Nazim said, you know, I am retiring, why don't you have a chat to Cliff Barry [the owner of the Hermitage motel and restaurant].
And he did, and the rest as they say is history.
Restrictions on restaurants started easing in June, and by July they were allowed to open with social distancing restrictions in place.
Having put their menu together, Andy and Charnee then invited relatives and friends along to the Hermitage as a test run.
They got some great feedback on social media, along the lines of: "Really delicious meals and great service – we'll be back for more.''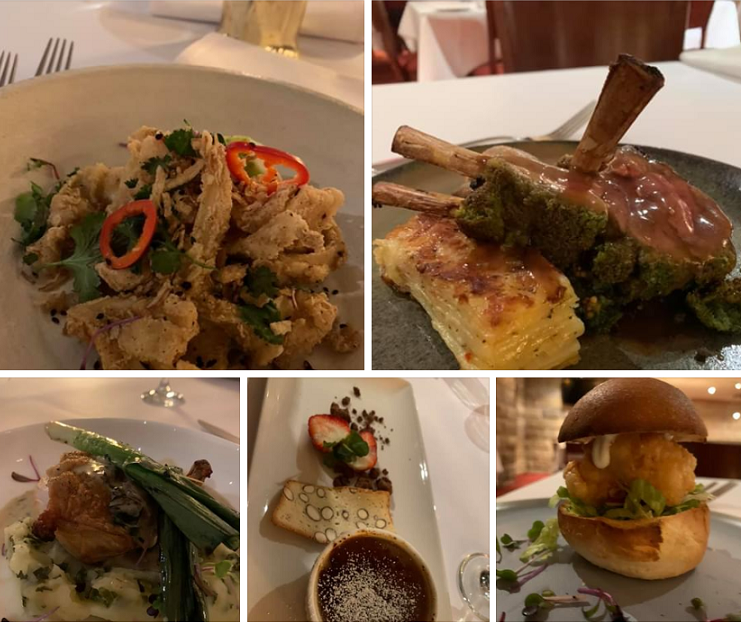 Taking on the running of the Hermitage, arguably the best fine dining restaurant of outer South Western Sydney of the past 20 years, was a tough decision for the young couple, both of whom were born and bred in the Macarthur region.
"It was a big step – besides having kids; I got a bit of encouragement from Charnee,'' says Andy.
"I was pushing for the Hermitage,'' Charnee chimes in.
"Charnee said, let's go for it.''
"We've got nothing to lose,'' she says.
And besides, Andy has so much experience even at such a young age, delivering great food isn't going to faze him.
"I think I'm going to be pretty sweet when it comes to the food we cook and serve,'' he says.
"We have set the bar high, so, you know, be the best at what you do.
"What we want to do is bring this place back where it should be, so our food will be city style, modern.
"We follow trends on what food people are going for, so for example there's our lobster slider as an entrée, which is different from what you used to get at the Hermitage.
"Another one on the menu now is eye fillet and marrow, it's not what you see around here,'' says Andy.
Charnee, who grew up in Picton, where the family moved from Campbelltown, is keen to see cocktails become a bit of a new tradition at the Hermitage.
"I think it will add a lot of fun to the Hermitage,'' she says.
Andy and Charnee already have one big, important fan: Cliff Barry.
"I can see these guys have the right attitude; I love the menu, I think it's fantastic. I'm really excited about it,'' he says.
"For dinner the other night I had the herb crusted lamb rack and it was delicious and the most tender lamb I have ever eaten.''