The Campbelltown Harlequins rugby club will have plenty to celebrate at their end of season presentation following two grand final wins on the weekend.
The victories at Win Stadium in Wollongong by their second grade and women's sides have put a nice exclamation mark on the club's 50th anniversary in 2022.
Campbelltown Harlequins 35Defeated Shoalhaven 15 to take out the Illawarra District Rugby Union second grade premiership.
The Quins' women's side were even more dominant in their grand final decider against a combined Avondale and University side, romping home 32-0.
On hand to support the two Harlequins side were a busload of supporters who made the trek to Wollongong from Campbelltown.
And while the women's win came without too many problems for the Harlequins, it was a different story in the second grade grand final.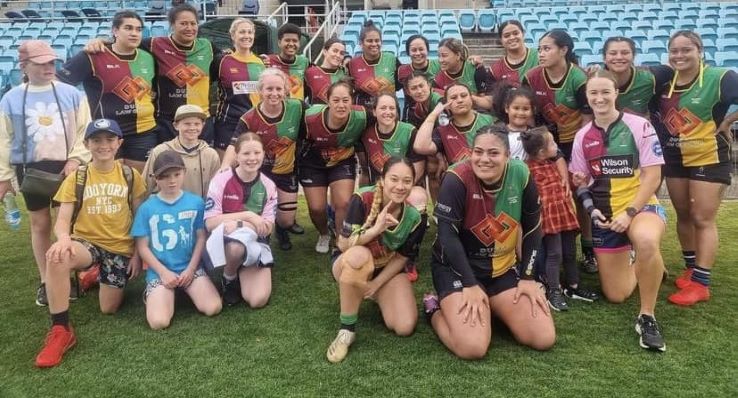 Shoalhaven were the first to score a converted try in the first 15 minutes to grab an early 7-0 lead.
The Harlequins were on the back foot for most of the early exchanges but settled down in the second part of the first half.
After dominating the scrums, the Harlequins were able to capitalise with a converted try of their own to make it 7-7.
However, a penalty just before the half time break gifted Shoalhaven three points and a 10-7 lead.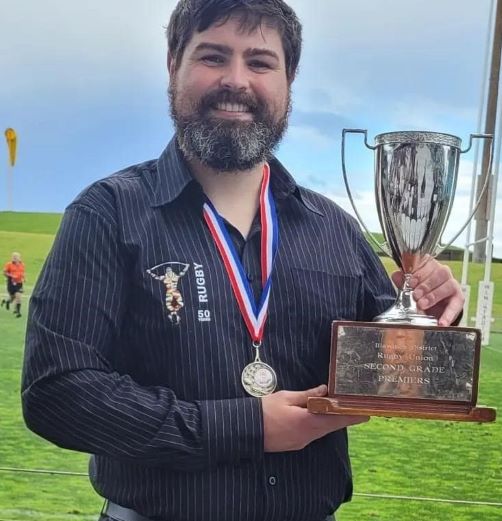 The Harlequins, who had timed their run to the finals with perfection, continued their dominance in the forwards in the second stanza and were rewarded with two quick tries to take the lead.
More points followed which blew out the Harlequins' lead to 34-7, and before Shoalhaven knew it the premiership trophy was headed to Campbelltown.
Shoalhaven scored a late try, which was not converted, while the boys from Campbelltown made sure of their victory with a drop goal for the final score of 35-15.
Even though the forwards set up the platform for the victory, this was a real team effort from all the Harlequins boys.
Adam Steele, pictured above and below with some of his teammates, is one who will always remember the victory: "Scotland" retired with a premiership medal  after 251 games in the Campbelltown Harlequins colours.